The Genki Spark was founded in 2010, by Sansei Chinese/Japanese American Karen Young, who was also a founding member of Odaiko New England. They are the first and only all-Asian all-female taiko performance troupe in the United States. This year they're celebrating their 5th anniversary!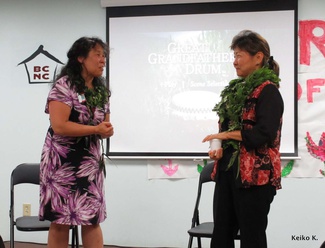 On their website they describe themselves as "a multi-generational, pan-Asian women's arts and advocacy organization that uses Japanese taiko drumming, personal stories, and creativity to build community, develop leadership, and advocate respect for all." They are a "fiscally sponsored project of AARW."
Initially they performed mainly in New England, but they have become such a big deal that they were invited to the UK Taiko Festival in Exeter earlier this year and have also performed around the US at conferences, schools, and taiko events. They perform at and host a lot of community events in the Boston area and are active in educating people about the WWII incarceration of Japanese and Japanese Americans. They have gone on the Tule Lake Pilgrimage twice and hosted events to talk about what it was like for them to attend as Japanese Americans, Japanese, and other women in the Asian diaspora. For the past four years they have been co-hosting the Brookline Cherry Blossom Festival, a mid-sized family-friendly matsuri with Brookline High School, and they also participate in Hana Japan's annual Natsu Matsuri.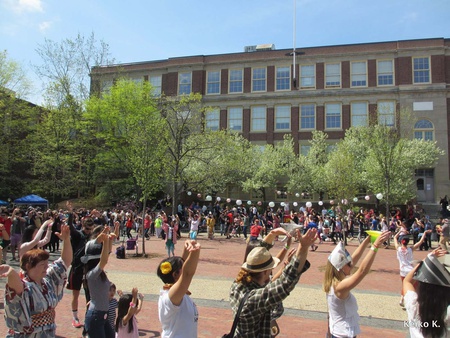 In addition to performing, The Genki Spark offers public taiko workshops for beginners. I took one of these workshops a couple of years ago. Actual taiko drums are very expensive, so they had about half chu daiko (pictured below) and half gomi daiko (drums made from trash cans which you can make at home). Class was taught by Karen, who has been playing for over 20 years. A previous version of Karen's bio referred to her as a "taiko cheerleader" which you can definitely see when she talks about taiko. Karen was a patient and enthusiastic sensei and coach. After introductions and a brief warm up, which had me flashing back to my days in nihongo gakko (Japanese Saturday school) when we had to do calisthenics, Karen led us through the basics of how to hit the chu daiko and gomi daiko with our bachi while shouting (kiai). With 11 students beating on drums in a small dance studio, it got very loud, so earplugs were provided.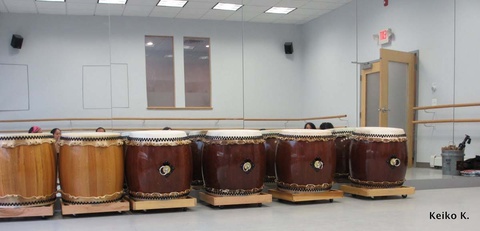 At the end of class we all got to choose from The Genki Spark's epic pin collection! Would highly recommend the workshop to everyone! It makes a great outing with friends. All genders and ages welcome, no musical experience necessary, and it's quite a workout. I was sore for days! (After class, my friends and I had dinner around the corner at Shiki. Perfect way to cap off an evening of taiko!)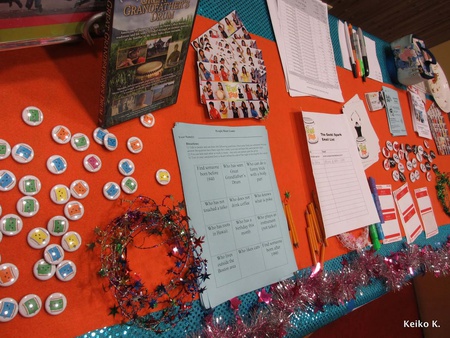 Like many other women of Asian descent who perform taiko, the women of The Genki Spark have come to taiko because it's pretty much the opposite of what you're taught about how you should behave as an Asian woman. It's loud—both the drumming and the shouting, involves strength, and is sweaty work. It's the opposite of proper, but it's gorgeous. In Japan taiko has historically been the exclusive domain of men although that has been changing over the past 30 years. In the United States, taiko groups are often mixed gender and more focused on community and were one of the ways Japanese Americans reclaimed Japanese culture after WWII.

The Genki Spark is currently in their annual recruitment period for new members. Their second four week trial class starts this Sunday, October 18th and the third trial class starts Sunday, November 15th. First class is free! After that there's a one to three month intensive training program and after that you can apply for membership. If you think you'd be interested in joining, you should sign up! Group membership is open to anyone who self-identifies as female and Asian.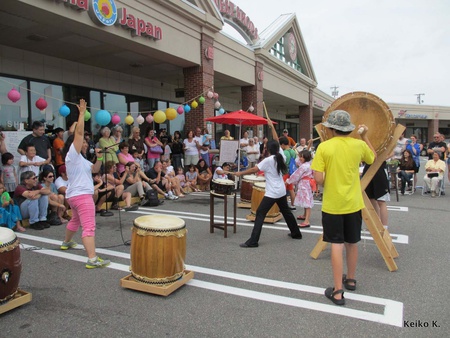 I don't get to as many Genki Spark events as I'd like to but I've enjoyed every one that I've attended. I love that they are a multigenerational group. Their current age range is 17 to 60. I feel like in modern society we spend far too much time primarily with people our own age. They do an incredible job of promoting community everywhere they go. Check out their YouTube channel to see video profiles of some of their members.
The Genki Spark Documentary Trailer from Misako Ono on Vimeo.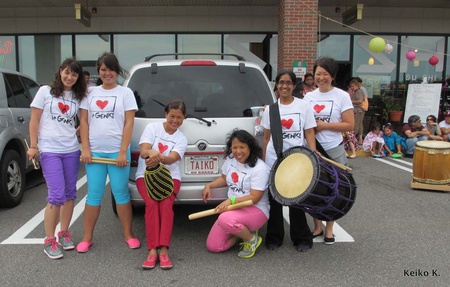 *This article was originally published on Japanese-American in Boston on October 14, 2015.