Hapa Japan Literary Panel - Hapa Japan 2013 Festival - Day 3
East West Players Theatre
120 Judge John Aiso Street
Los Angeles, California, 90012
United States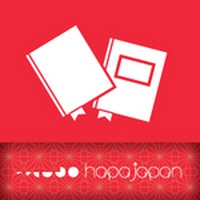 Summary:
A literary panel featuring distinguished mixed-roots Japanese authors.
REGISTER: http://hapafestday3litpanel-eorg.eventbrite.com/
Description:
PRESENTERS:

Ruth Ozeki, author of A Tale for the Time Being, winner of the Kiriyama Prize for My Year of Meats, and winner of the American Book Award for All Over Creation
Sesshu Foster, author of City Terrace Field Manual, winner of the Believer Book Award for Atomik Aztex, winner of the American Book Award for World Ball Notebook

Velina Hasu Houston, USC Professor of Theater; playwright of Tea, Asa Ga Kimashita, Calling Aphrodite, Messy Utopia, Calligraphy, The DNA Trail, and editor of The Politics of Life
and But Still, Like Air, I'll Rise

Carlos Yushimito del Valle, author of El Mago, Las Islas, Madureira sabe, Equis. X, Lecciones para un niño que llega tarde; selected by Granta as one of 22 best Spanish-language writers under 35
Co-Sponsored by the Asian American Literary Review and Kaya Press
---
More on HAPA JAPAN:
A FREE FESTIVAL CELEBRATING MIXED-RACE AND MIXED-ROOTS JAPANESE PEOPLE AND CULTURE!
Come join us at from April 2-6, 2013 in Los Angeles for a concert featuring hapa artists, a comedy night at East West Players, readings by award-winning authors, a historical exhibit at the Japanese American National Museum, film screenings of great documentaries, and a 2-day academic conference at USC.

athenamari . 更新日 2013年2月1日
---