Jero in Concert
Palace of Fine Arts
3301 Lyon St
San Francisco, California
United States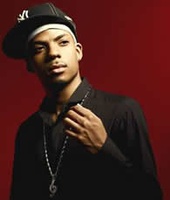 The Japanese Cultural and Community Center of Northern California presents the kick-off performance for the first official United States tour of the enka singing sensation, JERO.
Tickets go on sale at City Box Office on January 6, 2010 for JCCCNC members and to the general public on February 4. Tickets can be purchased by contacting City Box Office by phone at (415) 392-4400 or by visiting their website:
http://www.cityboxoffice.com/eventperformances.asp?evt=1465&c=9&pg=2.
JCCCNC members will have to contact the JCCCNC at (415) 567-5505 x226 to confirm or apply for membership and request the early ticket purchase code on or after Wednesday, January 6.
General ticket prices will be $100, $55 and/or $35 plus a minimal ticket and order fee. Special individual premium tickets will be $250. These special premium tickets are located in the first five rows in the center aisle and include a private post-reception immediately following the show.
Jerome Charles White, Jr. aka Jero, makes his long-awaited U.S. concert tour debut with his performance in San Francisco this March. As the first African Americanenka singer in the history of Japanese music, Jero single-handedly reignited interest in the musical ballads that emerged in Japan's post-war era.
Jero began singing enka actively at the age of six and continued to study the Japanese language all throughout high school and college. He also studied Japanese at the Kansai Gaidai University of foreign languages. Jero majored in information science at University of Pittsburgh and graduated in 2003, and moved to Japan in the same year. Two months after arriving in Japan, he entered the NHK Nodo Jiman competition broadcast on TV.
Jero first began pursuing his dream to become an enka artist because of the influence of his Japanese grandmother Takiko who had met his grandfather, an African-American serviceman, at a dance during World War II. They married, had a daughter Harumi, and eventually moved to his grandfather's hometown, Pittsburgh. He was reared amid a strong sense of Japanese culture and it was through the guidance of his grandmother that he grew to love the genre as a child.
Jero worked toward becoming an enka singer because he had promised his grandmother that one day he would perform at the annual Kohaku Uta Gassen song show. As a result, he actively participated in numerous singing contests and eventually achieved real success only two months after arriving in Japan. Sadly, his grandmother never was able to see her grandson achieve enka fame, as she died in 2005, three years before he became famous.
His first single, Umiyuki, literally Ocean Snow, was released in Japan in early 2008 and it entered the music charts at number four. This marked the highest-ever debut for a single released by an enka singer in Japan. He won the Best New Artist Award in the 50th Annual Japan Record Awards in December 2008.
Jero was selected to appear on the 59th NHK Kohaku Uta Gassen NHK New Year's Eve musical spectacular, on December 31, 2008. In his participation, he fulfilled a pledge he made to his dying grandmother to appear on the yearly competition. Jero appeared wearing a black and white shirt bearing the image of his grandmother. Critics have lauded the way this meteoric talent has managed to mould an old musical genre around a modern context in a way that appeals to both old and new generations. Looking like a hip-hop star, with a voice of an angel, he has redefined the soul of Japan. Jero recently appeared in this year's 60th Anniversary New Year's Eve show on the White Team.
Don't miss this historical SELL-OUT tour as it opens in San Francisco.
This U.S. concert tour is co-presented and co-sponsored by the Japanese American Cultural and Community Center (based in Los Angeles) and the Japanese Cultural and Community Center of Northern California.
To order premium tickets, please contact Lori Matoba at (415) 567-5505 x226 or email lmatoba@jcccnc.org and for general tickets, please contact City Box Office at (415) 392-4400.
Fees: $35 - $100 General admission tickets (additional ticket order fee not included in price); $250 (includes concert and private post-concert reception)
How do I sign up? Call the JCCCNC at 415-567-5505, email programsevents@jcccnc.org.

vkm . 更新日 2010年7月9日
---