Oshogatsu Family Festival
Japanese American National Museum
369 E First St
Los Angeles, California, 90012
United States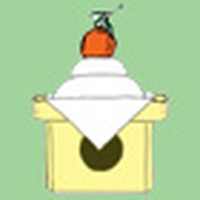 FREE ADMISSION ALL DAY!
Celebrate the new year with fun arts 'n crafts, exciting cultural performances, and learn more about traditional Japanese New Years.
11:00 – 5:00: Craft and other fun activities for the entire family:
Japanese spinning tops called koma are a traditional Japanese toy. Put a fun spin on 2010 by making one of your own!
Make a tiger to celebrate 2010: the year of the tiger!
Make nengajo (postcards) to send to family and friends to wish them a Happy New Year.
Construct a daruma doll to bring you luck in the new year!
Make your own kagami mochi fukuwarai game. Kagami mochi is a traditional Japanese New Year decoration and fukuwarai is a Japanese game that is similar to Pin the Tail on the Donkey.
Ruthie's Origami Corner: Make your own flapping crane!
Join Giant Robot artist Stella Lai as she leads an art-making workshop for kids of all ages!
Omikuji, or sacred lottery, will help you find out what kind of year you'll be having!
12 & 2 PM:
Drum circle with Drumtime
1 PM: Chef Andy from The Sushi Chef Institute will teach Japanese Traditional New Year Food Mochi: Cooking Zoni and mochi desserts ($15 for non members, $10 for members, Maximum 30 people)
1 - 5 PM: Kidding Around the Kitchen will make a zaru soba (buckwheat noodles), a Japanese New Year's tradition, because soba noodles indicate longevity. It's simple to make zaru soba at home.
2 - 4 PM: 25th Anniversary Celebration Reception (by invitation only)
4 PM: Shishimai (or the Japanese Lion Dance) by Kinnara Taiko
4:30 PM: Mochitsuki demonstration and performance by Kodama Taiko
This program is sponsored in part by: Toyota; Department of Cultural Affairs, City of Los Angeles
Click here for more info >>

JANM . 更新日 2010年7月9日
---