Kizuna 2020: Nikkei Kindness and Solidarity During the COVID-19 Pandemic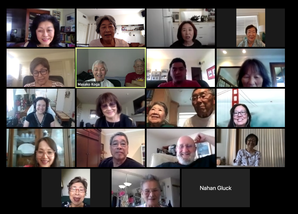 40 staff and 200 volunteers are the human resource numbers for the Japanese American National Museum. With volunteers outnumbering staff 5:1, the hallways and the Takei Volunteer Center became much quieter places in early March when, for health safety reasons, we had to ask they no longer come into the Museum until further notice.
With half of our volunteers having been part of the JANM forces for 10 or more years, there are definite bonds that have formed between staff and volunteers. Daily questions were: Is everybody okay? Is everyone safe?
Volunteers consistently voiced concerns about staff and asked if …