William "Bill" Fujioka is the new chairman of the JANM Board of Trustees. Born in Boyle Heights, he moved to Montebello, California, at a young age. He still recalls the racism he encountered during the 1950s and '60s. Many men in his neighborhood fought in the Pacific Theater during World War II and had family members who were killed by the Japanese army. The amount of racism he encountered growing up was significant.
"I was called Jap, not once a day, but many times a day as a child and teenager. Someone would ask if I was a Jap and when I stated I was Japanese, they would respond, 'You Japs killed my family member during the war.' My brother and I got into many fights when we were young. We lived in a multiethnic middle-class neighborhood where most families struggled to make ends meet. Although we didn't have much, we quickly learned the value of developing deep, strong, personal relationships with other kids in the neighborhood. So, when we were threatened, our friends would support us. The value of friendship and strong relationships is a lesson that I carried throughout my personal life and professional career," he said.
It wasn't until Fujioka was a teenager that he discovered his family's wartime incarceration experience and became aware of the ensuing racism they encountered. His paternal grandfather, Fred Jiro Fujioka, owned F & K Garage on Third Street and San Pedro Street in Los Angeles's Little Tokyo. It was the largest Oldsmobile dealership in the western US prior to World War II. He sold cars and trucks to Japanese farmers, business owners, and families throughout Southern California.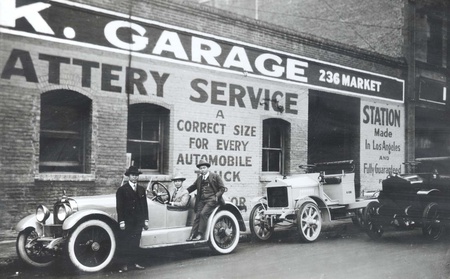 "My grandfather had a huge impact on the growth of farms and businesses owned by Japanese immigrants in the 1920s and 1930s. During that time, there weren't auto financing plans as we know today. Basically, my grandfather sold cars to Japanese farmers and businessmen and told them, 'Pay me when you can,'" recalled Fujioka.
His grandfather was arrested by the FBI two hours after the bombing of Pearl Harbor. He was imprisoned at Leavenworth Penitentiary for six months because he was considered a war criminal, but he was never charged with any crime. "He went in with deep, jet black hair. Six months later, his hair was completely white. My grandfather was a very warm, open, and gregarious man before the war. When he was released from prison, he was a broken man," said Fujioka.
Both sides of his family were incarcerated at the Heart Mountain concentration camp in northwest Wyoming. His father, William Fujioka, was a decorated war veteran with the 442nd Regimental Combat Team's Cannon Company. Upon returning home from World War II, he married Fujioka's mother, Linda. The Fujioka family lost everything due to the war, but his parents never talked about their struggles and the injustices they experienced. Instead of being resentful, they raised Fujioka with a strong sense of pride, honor, and commitment to improving the world through public service.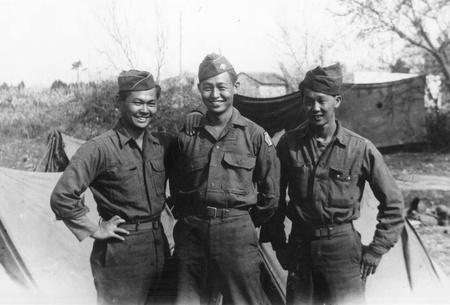 Fujioka began his forty-four-year career in public service working for the County of Santa Cruz while attending the University of California, Santa Cruz in the early 1970s. After graduating in 1974, he interned with the Los Angeles Police Department for the City of Los Angeles. In 1978, he began working for Los Angeles County. Over the next nineteen years he worked in various administrative and management positions across five different County departments. In 1999, he became the city administrative officer for the City of Los Angeles, the first person of color to hold that office.
After retiring in February 2007, he returned to public service in July of that same year to serve as the first chief executive officer for Los Angeles County. He again was the first person of color to hold the top position in the County. He managed thirty-one of the County's thirty-seven departments, oversaw a $28 billion budget, and successfully navigated the County through the Great Recession in conjunction with the board of supervisors. He retired from public service on November 30, 2014. Fujioka is married to Darlene Kuba and has a son named Jason.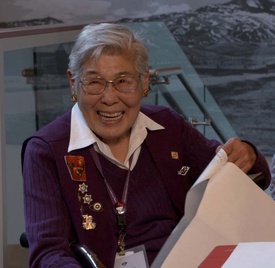 Fujioka joined the JANM Board of Trustees in 2017. His mother, Linda, has been a long-time volunteer and docent at JANM. She also participated in the initial fundraising effort for the Museum. She returned to college in her forties, earning a BA and teaching credential from California State University, Los Angeles. She taught in the Los Angeles Unified School District for seventeen years and was a substitute teacher into her late eighties.
"I give my father credit for being supportive of my mother when she went back to school, because initially he was the typical Nisei husband who thought his wife should take care of the home. To our surprise, he was extremely supportive of my mother. For him to break the 'mold,' and for her to demonstrate and exercise her independence was very admirable," said Fujioka.
Linda always valued how JANM educates the public about America's ethnic and cultural diversity through educational resources, public programs, and exhibitions. Fujioka supports JANM's role to encourage current and future generations to embrace history, diversity, and standing up against hate.
"The most important thing JANM can do is to preserve and share the history of our community to ensure what happened to individuals of Japanese heritage during World War II does not happen again to any other community. JANM is a place where people with diverse views, beliefs, and positions can come together to talk about how lessons from our history can help shape solutions to the many social justice issues our nation faces today. It will continue to be a strong voice against hate, including anti-Asian hate, directed at all communities regardless of race, color, creed, religion, or sexual orientation for generations to come," said Fujioka.