Turning Japanese: Memoirs of a Sansei (1991)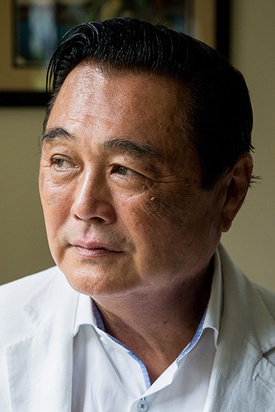 I first encountered David Mura's writing in his memoir, Turning Japanese, over 30 years ago. Likely spotting a review in the New York Times' "Most Notable Books of Year" list, which stated, "A journey of discovery by a poet and third-generation Japanese American who explores the sense of difference that haunts him both at home and in Japan."
I identified with Mura's experience, having twice lived and travelled extensively throughout Japan with my Nisei parents. I had not known any other memoir by my postwar, post-incarceration Sansei generation.
Sharon Hashimoto of the International Examiner stated, "In the first memoir by a Japanese American of this [Sansei] generation, Mura has provoked and addressed some hard questions about 'turning Japanese'."
Indeed, for me, he had.
In his New York Times Book Review, noted novelist Jay McInerney pointed out, "Mr. Mura is stuck somewhere between them [Japanese] and us [white Americans]."
I totally related. Like Mura, I was born in the mid-1950s and grew up in the white-majority American Midwest. Similarly, I was raised by former interned Nisei parents who sought for their children to assimilate into the white mainstream middle class.
Today, I still consider Mura the "Lady Murasaki" of my Sansei generation. The latter wrote The Tale of Genji (1000-1012), which is widely credited as the world's first novel, a psychological memoir based on her life as a lady-in-waiting in the Heian imperial court.
Murasaki's behaviour was frowned upon, females traditionally were not taught to read or write, and courtiers were presumed to be discreet, heeding the court's privacy. She broke through conventional walls of silence, as did Mura for me and my post-incarcerated generation.
His revelatory 1991 memoir pointed to what we had been unknowingly and unconsciously experiencing. He gave voice to and broke our silence of Post-Traumatic Stress Syndrome and intergenerational trauma, using today's common parlance.

The Stories Whiteness Tells Itself: Racial Myths and Our American Narratives (2023)
What does Mura's latest book have to do with today's Japanese Canadians? Or Nikkei Voice's Summer Reading List?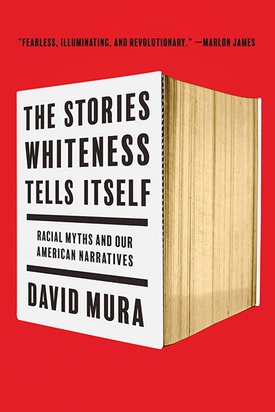 Check out Mura's May 2023 writer's residency and four writing workshops at the Historic Joy Kogawa House in Vancouver, sponsored by the Asian Canadian Writers Workshop. Or look at Mura being a guest speaker at the LiterAsian Writers Festival during the same period.
Also, this past January, Mura's latest book The Stories Whiteness Tells Itself, came out (which I hope to review it for Nikkei Voice in the fall…). Kirkus Reviews headlines it as "a highly useful, educative tool to navigate our weaponized racial discourse."
As Mura says, "I imagine one of the reasons people cling to their hates so stubbornly is because they sense, once hate is gone, they will be forced to deal with pain."
Forty years into his writing career, Mura is still walking the walk and talking the talk!

A Mura-themed Summer Reading List
So, if you haven't already read Mura's memoir Turning Japanese, I'd begin with this one. Or you can peruse his other 12 books of memoir, fiction, poetry, and criticism. Or flip through his 14 periodicals and other numerous articles. Or even try his latest book, The Stories Whiteness Tells Itself.
My Summer Reading List suggestion? Make this a Mura-themed one. I'm certain you won't regret it!
*This article was originally published in the Nikkei Voice on August 22, 2023.