Movie: Legend of the Millennium Dragon (free)
San Mateo Main Library
55 W. 3rd Ave
San Mateo, California, 94402
United States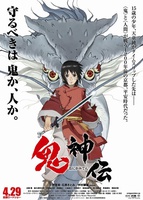 Special Asian Pacific Heritage Events at San Mateo Main Library during the month of May.
Movie: Legend of the Millennium Dragon (Anime)
A spectacular journey of an unwilling young hero into a mysterious past full of monsters, dragons, and strange hidden powers.
Directed by Hirotsugu Kawasaki
Language: Japanese with English subtitles
Rater PG 13; 100 minutes; 2011
[Asian American Curriculum Project]

Komo . Last modified May 04, 2012 1:03 a.m.
---