Nikkei Chronicles #10—Nikkei Generations: Connecting Families & Communities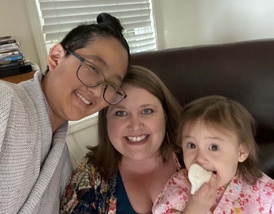 I love obon. Standing under strings of chochin, their warm light dotting indigo summer skies like fireflies always feels like coming home. They transform a liminal space — a street or a parking lot — into a destination. Hot dogs and hamburgers coexist with ikebana and enka without question. For just a few hours, all of me makes sense. Of all the Nikkei traditions I grew up with, this was the one I most wanted to share with my child.
The 2020 pandemic had other plans.
Covid precautions quickly made clear that my child's first obon would …