Transcending Time: Japanese Art & Technology
Japan Society
333 East 47th Street
New York, New York, 10017
United States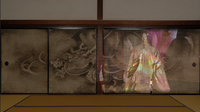 Japanese art has an allure that transcends time, from the resplendent beauty of paintings on golden screens to the elegant lines of ikebana flower arrangements. In modern times, new technologies are revolutionizing our engagement with these art forms. High-precision replicas of precious paintings can be created, allowing the originals to be safely preserved, while still being accessible to the public. Meanwhile, contemporary artists are using technology to express traditional Japanese artistic concepts in novel ways. At this talk, Frank Feltens, Curator of Japanese Art at the Smithsonian's National Museum of Asian Art, and Japanese new media artist and Professor of Kyoto University Naoko Tosa, creator of Sounds of Ikebana, examine the applications of technology in the world of Japanese art today. Moderated by Monika Bincsik, Diane and Arthur Abbey Curator for Japanese Decorative Arts at the Metropolitan Museum of Art. 
This is a free event, with advance registration required.
Photograph by: Naoko Tosa

japansociety . Last modified Nov 01, 2023 8:55 a.m.
---