Japan Festival CANADA in Mississauga!!
Celebration Square
300 City Centre Drive
Mississauga, Ontario, L5B 3C1
Canada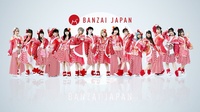 Schedule: TBD
Japan Festival CANADA has been hosted in one of the multicultural countries in the world, Canada, to introduce and promote genuine Japanese food, culture and technologies.
After holding our Festival virtually in 2020 and 2021, we were thrilled to host a successful return to our in-person festival with Japan Festival CANADA 2022.
We are now once again planning our in-person festival for Japan Festival CANADA 2023.
Please continue to monitor this page and our social media channels for updates regarding programming.
The concept of Japan Festival CANADA is to contribute in further success of establishing Canada and Japan Diplomatic Relations. Since the first year event in 2016, Japan Festival CANADA has been hosted annually in the summer.
Japan Festival CANADA is the largest Japanese Cultural Event in North America with the exciting entertainments such as traditional and modern performance, Pop Culture stage performance as well as the tasteful Japanese foods and many more to experience and enjoy Japan.
We look forward to seeing you again at Japan Festival CANADA 2023!

Masaji . Last modified Jul 22, 2023 7:23 a.m.
---