Special Luncheon with Federal Reserve Board Vice Chair Richard Clarida
Japan Society
333 East 47th Street
New York, New York, 10017
United States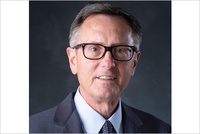 Japan Society's Business & Policy Program will be hosting a corporate luncheon with Federal Reserve Board Vice Chair Richard H. Clarida. He will share his expert insights into current economic trends, the U.S. economy, and monetary policy.

To signup, please visit our event webpage. For more information, please contact the Business and Policy Program at 212-715-1208 or email register@japansociety.org.

JSBizPol . Last modified Sep 18, 2019 12:58 p.m.
---