Obon Festival - Oxnard Buddhist Temple
Oxnard Buddhist Temple
250 South "H" Street
Oxnard, California, 93030
United States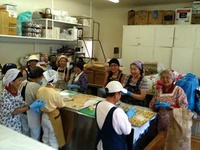 Come to the Oxnard Buddhist Temple for their 2017 Obon Festival! Join the Oxnard community in cutural activities, food, games, shopping, dancing, and more! Entertainment includes children's games & sumo wrestling fun, cosplay, judo & karate demonstrations, and benefit drawing & prizes.
Odori will be at 6:00 p.m.
Dance practice: 6:30 p.m. Tuesdays and Thursdays (June 23, 27, & 29; July 6)

Learn more about Oxnard Buddhist Temple

daniyang8 . Last modified Jun 22, 2017 12:46 p.m.
---