I Thought the Sun Was God by Masako Kimura Streling
Japanese American National Museum
100 North Central Avenue
Los Angeles, California, 90012
United States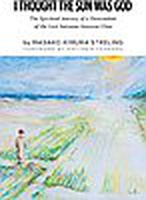 In this moving memoir, Masako Kimura Streling details her painful childhood growing up in a poor Okinawan fishing village on the eve of World War II. Feeling that she was destined to make a difference, Streling embarked on a journey that took her across the Pacific Ocean and eventually led to spiritual redemption.
For more current information about this event, please visit the Japanese American National Museum's events page: http://www.janm.org/events/2014/10/#04

JANM . Last modified Sep 28, 2014 12:35 p.m.
---