The Karate Kid 30th Anniversary Celebration
Japanese American National Museum
100 North Central Avenue
Carson, California, 90012
United States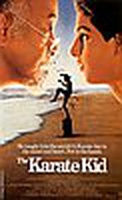 6 p.m.: Reception with Light Refreshments
7 p.m.: Screening
9 p.m.: Panel Discussion
Join us as we celebrate the 30th anniversary of the beloved film The Karate Kid , starring Pat Morita as the wise Mr. Miyagi and Ralph Macchio as his devoted karate student. JANM's special guests this evening will be Macchio, Aly Morita (daughter of Pat, who passed away in 2005), and director John G. Avildsen.
Macchio has had standout roles in a variety of films, including Francis Ford Coppola's The Outsiders (1983) and My Cousin Vinny (1992). Morita is a writer and Asian-American activist. Avildsen is a longtime film director; in addition to the wildly popular The Karate Kid and its two sequels, he is also the Academy Award-winning director of Rocky . The panel will be moderated by Jared Cowan, whose story on The Karate Kid 's 30th anniversary was featured on the cover of L.A. Weekly this past June.
Free for members, $10 non-members purchased in advance. $12 non-members at the door, cash only.

For more up-to-date information, please visit the Japanese American National Museum's events page: www.janm.org/events/#9

JANM . Last modified Sep 06, 2014 11:13 a.m.
---