Exhibition - Dodgers: Brotherhood of the Game
Japanese American National Museum
100 North Central Avenue
Los Angeles, California, 90012
United States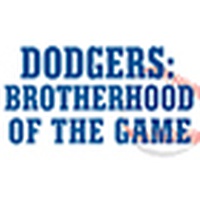 Dodgers: Brotherhood of the Game on view through September 14, 2014
From their original roots in Brooklyn to today's home in Los Angeles, the Dodgers are trailblazers in the world of sports, on and off the field. The franchise is dedicated to supporting a culture of winning baseball, providing a first-class, family-friendly experience at Dodger Stadium and maintaining strong partnerships in the community.
Dodgers: Brotherhood of the Game explores the team's storied past through four players and a Hall of Fame manager, each of whom made history in his own right: Jackie Robinson, Fernando Valenzuela, Chan Ho Park, Hideo Nomo, and Tommy Lasorda.
For more information about this exhibition, please visit janm.org/dodgers

JANM . Last modified Jul 03, 2014 1:11 p.m.
---