7th annual Fujima Ryu of Chicago Fundraiser at Yoshi's Cafe
Yoshi's Cafe
3257 N Halsted
Chicago, Illinois
United States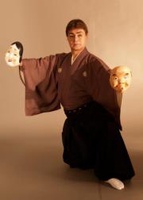 Please support us by coming to the 7th annual Fujima Ryu of Chicago Fundraiser at Yoshi's Cafe!!
It is a $65/plate Lunch and Silent Auction with musical entertainment by Yoko Noge
For Reservations or more Information please contact us on Facebook, or call 773-606-1956

intrepidmouse . Last modified May 21, 2012 11:36 a.m.
---