Target FREE Family Saturday: Folding Paper!
Japanese American National Museum
100 N Central Ave
Los Angeles, California, 90012
United States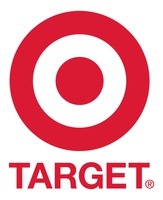 FREE ALL DAY!
Help us celebrate our new exhibition Folding Paper: The Infinite Possibilities of Origami with a day of origami for the whole family.

ALL DAY CRAFT ACTIVITIES:
• Origami crease patterns can be exciting too! See what unique designs emerge when you color in a sheet of crease pattern shapes
• Stop by our drop-in origami table to fold something fantastic and fun
• Help us make the longest paper chain ever made at JANM. Learn how to fold a link and watch the chain grow as visitors contribute throughout the day!
• Ruthie's Origami Corner: Sail on over to Ruthie's corner to learn how to make an origami boat

SCHEDULE:

1 – 4PM: Kidding Around the Kitchen is going to help our little friends learn how to make their own lunch time wraps

1 – 4PM: Be amazed by a wandering "dollar bill" origami expert

1PM: Take a guided gallery tour of Folding Papers with curator Meher McArthur
2PM: Author Takayuki Ishii will talk about his book One Thousand Paper Cranes: The Story of Sadako and the Children's Peace Statue, an inspirational story of the Japanese national campaign to build the Children's Peace Statue honoring Sadako and hundreds of other children who died as a result of the bombing of Hiroshima.

SPECIAL: Help contribute to our 1000 Cranes for world peace by folding a crane
For more information, visit janm.org/target.
Generously sponsored by Target, these special Saturdays are filled with fun activities giving families unique ways to learn, play, and grow together.

JANM . Last modified Jan 28, 2012 5:48 p.m.
---