Nitobe Memorial Garden, 1973 - photo exhibit reception
National Nikkei Museum & Heritage Centre
6688 Southoaks Crescent
Burnaby, British Columbia, V5E 4M7
Canada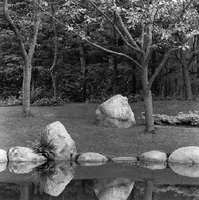 Photographs by Trevor Martin.
To celebrate the 50th anniversary of the Nitobe Gardens, the Japanese Canadian National Museum is pleased to present these beautiful photographs by Trevor Martin on the 2nd floor of the Centre.
Photographer Trevor Martin will be in attendance 7-8pm.
Refreshments will be served.
The KIZUNA exhibition will also be open late.
Free underground parking.
The Nitobe Memorial Garden, 1973 display is ongoing until December 23, 2010.
Hours: Tuesday-Friday 10am-9:30pm, Saturday 9am-4:30pm, closed Sunday & Monday.

NNMCC . Last modified Oct 16, 2010 12:28 p.m.
---