Japan Town Walking tours
Japanese Buddhist Temple
220 Powell Street
Vancouver, British Columbia, V5E 4M7
Canada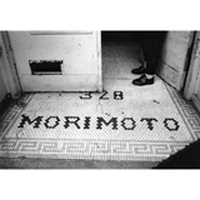 Friday, June 29, 11am, tour guide Raymond Nakamura
Saturday, July 14, 2pm, tour guide Ray Ota
Friday, August 17, 2pm, tour guide Linda Reid
Saturday, September 8, 2pm, tour guide TBA
Fee: $10 (includes taxes and brochure)
Reservations: 604.777.7000 ext.109 or jcnm@nikkeiplace.org
On this historical tour of Powell Street we will take you back in time to the pre-war, bustling community of Japanese Canadians who lived and worked in this area. The area grew and thrived over a fifty-year period from the 1890s to its abrupt end with the internment of Japanese Canadians during World War II in 1942. Tours are around 90 minutes.
Meet in front of the Japanese Buddhist Temple, 220 Powell Street.

NNMCC . Last modified Jun 05, 2012 11:35 a.m.
---