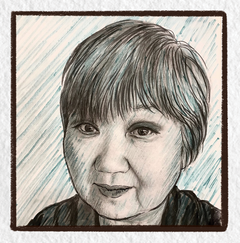 Lillian, who is Yukiko? In a nutshell, what is the story of Yukiko?
Lillian: Jeff and I talked a lot about Emma's Japanese middle name. We decided on Yukiko, Jeff's young daughter's name. In the years to come, I think his little girl will be extremely proud of what her father had accomplished in naming the heroine after her.
From your personal experience, how well is the JC story known today in BC? In Ontario?
Lillian: The Japanese Canadian story was relatively unknown in Ontario. The ROM exhibition On Being Japanese Canadian: reflections on a broken …