My journey to COPANI began thirty-three years ago. I was a young pastor in San Diego, when I was invited to offer the invocation at a San Diego landscape gardeners convention banquet. The convention included Japanese gardeners from the San Diego area as well as from Tijuana, south of the US-Mexico international border. I was seated at the head table and, after I offered grace for the dinner, I stayed on to listen to the remainder of the program.
What was particularly surprising to me at the time were the speeches given by the Japanese Mexican gardeners association. Of course, their speeches were all in Spanish. I'm sure it makes perfect sense to you that these Mexico-born and -bred Japanese would speak Spanish. But it was a big surprise to me. It was outside of my experience to see Japanese people speaking anything other than Japanese or English.
A career change in 1992 introduced me to service in Brazil. I had the opportunity to engage with Nikkei communities throughout that South American nation and would learn to speak the Portuguese language. Together with a brief six year employment with the Japanese American National Museum in 1999, my interest in the culture and evolution of Nikkei communities in the USA and Latin America continued to grow.
It was out of this context that I made the decision to attend COPANI in Buenos Aires. I would hear about the conference because of my friendship with the staff of Centro Nikkei Argentino. I met them during my first visit to Buenos Aires in July 2012.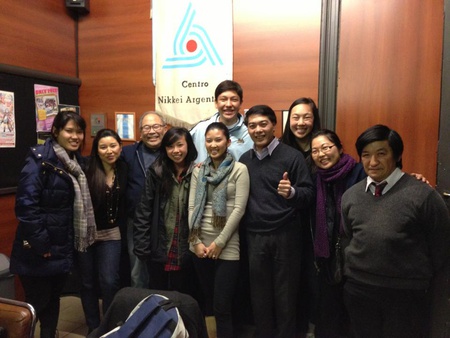 As a pastor who has worked with the Nikkei community in the US, in Brazil, and in Paraguay during the last 35 years, I was interested in learning about what influences were affecting the Nikkei community today. What specific challenges will the community be facing in terms of language, culture, discrimination, and acculturation?
These seem to be the issues confronting the Nikkei community in many parts of Latin America. As a global partner and stakeholder, my organization needs to both understand and get in sync with what the community is experiencing. In doing so we hope to better serve our respective communities. These very issues were addressed at the various discussion tables (institutions, culture, women, business, youth, senior issues), and plenary sessions offered by noted leaders in the area of Nikkei research and experience. I would like to extend a special note of appreciation to the translators who provided the Spanish-to-English interpretation during the plenary sessions. My Spanish being non-existent, these two worked especially hard to ensure that the conference didn't remain a charming, but head-scratching mystery.
Beyond the issue-driven topics, the value of COPANI was also to be found in the various opportunities to interact and network with people on a personal, one-to-one level. Although the Spanish language was predominant, I was able to find a number of delegates from Peru, Mexico, Paraguay, Japan, and Argentina who engaged me in English. These folks greatly reduced any anxiety I may have had that I would be left out of the dialogue and process.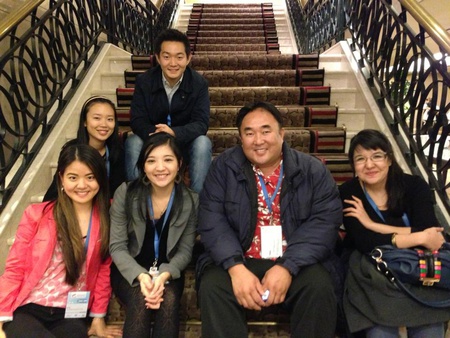 As a first-time attender, I am curious now that COPANI is over, how will the various questions that were raised be addressed at the local level? While it is certain the issues have significant ramifications for each community, I am not certain if there is a problem-solving component built into the COPANI structure. It will be interesting to learn how communities will move forward given the concerns that are facing them. Hopefully COPANI will not simply serve as the sounding board for the same questions two years from now, but that there will be some constructive conversations on the local level which will drive us forward to some creative and community-based and community-specific solutions.
Watch the COPANI highlight video that John Katagi created:
COPANI 2013 through my camera lens >>