Global Japan Forum | FUKUSHIMA SPEAKS: Film Screening and Director Q & A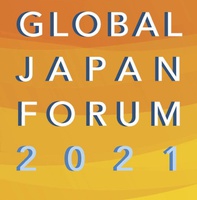 THIS IS A VIRTUAL EVENT (U.S. PACIFIC TIME)

10 years since the Fukushima Daiichi Nuclear Disaster, many Japanese people, not to mention the rest of the world, have forgotten one of the greatest nuclear disasters in the recent history. Thousands of victims still continue to struggle to this day while Japan, eager to move on, devotes its resources to the Tokyo Olympics. This 2018 award-winning film by Toshikuni Doi introduces 14 voices from over the 100 people he interviewed since the nuclear disaster.
The screening will be followed by a Q and A with the Director, with interpretation by Tsukuru Fors Lauritzen.

REGISTER HERE


Schedule
4:00 - 4:10 PM  Introduction by Professor Katsuya Hirano
4:10 - 6:20 PM  Screening of "Fukushima Speaks"
6:25 - 7:00 PM  Q and A with Director Doi

About the Director
Toshikuni DOI is an independent journalist. He was born in Saga Prefecture, Japan in 1953. Since 1985, he has provided on-site reporting from Palestine and Israel. In April 2009, he completed a four-part documentary movie series "Unheard Voices." The fourth part of that series, "Breaking the Silence," was shown in theaters throughout Japan. For his work, Toshikuni DOI was presented with the Waseda Journalism Award in Memory of Ishibashi Tanzan and took first place in the Kinema-Junposha Cultural Film Division. "Life on Foreign Land" and "Fukushima Speaks" were presented the awards of documentary film by Agency for Cultural Affairs of Japanese government.
His chief publications include "Peace Accords" & Palestine (Asahi Sensho), Jews in America, Palestinian Voice, Israeli Voices, and Breaking the Silence (all released by Iwanami Shoten).
Co-sponsored by the Luskin Center for History and Policy and UCLA Asia-Pacific Center.
Promotional Partner: JAPAN HOUSE Los Angeles
Sponsor(s): Asia Pacific Center

josephkamiya . 更新日 2021年7月6日
---