Target Free Family Saturday: Fold, Crease, and Crinkle
Japanese American National Museum
100 N Central Ave
Los Angeles, California, 90012
United States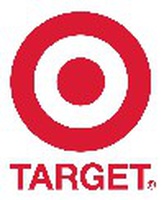 FREE ALL DAY!
Enjoy a day of family fun with origami activities, workshops, and demonstrations. Please check back for more program details.
Generously sponsored by Target, these special Saturdays are filled with fun activities giving families unique ways to learn, play, and grow together.

ALL DAY CRAFT ACTIVITIES:

Going green! Paper folding can be found all around you, sometimes in unexpected places! Make an origami creation using a variety of reused and recycled paper that we've found around the museum.
Fold and snip your way to a kirigami* creation.
Make pencils distinctively yours by wrapping them in Japanese washi paper.
Ruthie's Origami Corner: Make a decorative lantern ornament to display in the perfect spot!
*
Kirigami
a variation of origami that includes cutting of the paper
SCHEDULE:
11 AM – 4 PM – A special display of Won Park's amazing money origami
11 AM - 4 PM – Drop in Origami Workshop with the Origami Artists
1:00 PM -- Girligami's Cindy Ng returns to the museum to teach us more of her fun and unique origami
1 PM - 4 PM – Kidding Around the Kitchen will help all our young friends make their own lettuce wraps with delicious filling to make a beautiful folded treat
2 PM – Special Won Park origami workshop (Class is first come, first serve. Limit 10)
3 PM – Special Won Park origami workshop (Class is first come, first serve. Limit 10)

JANM . 更新日 2010年10月31日
---