SUMI-E WORKSHOPS (Japanese Ink Painting)
JASC
4427 N. Clark Street
Chicago, Illinois
United States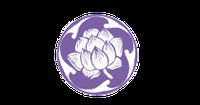 SUMI-E WORKSHOPS
(Japanese Ink Painting)
at the
Japanese American Service Committee
Explore sumi-e, the ancient art of Japanese ink painting. Individualized instruction is provided. Beginners will learn to use Japanese painting equipment and the techniques used to paint classic nature subjects such as bamboo, chrysanthemums, and plums.
Saturdays, 1:00-4:30PM
November 7, 2009: Beginners/Continuing
November 14, 2009: Continuing
Instructor: Mrs. Kay Thomas
Supplies for Sumi-e
One Ink Stick and one Ink Stone or One Bottle Japanese Black Ink
and one Medium Japanese Brush
One Medium Pad Rice Paper (Hosho) 9î x 12î
Sumi-e supplies can be purchased at:
Toguri
851 W. Belmont, Chicago, (773) 929-3500
Class fee per Workshop:
JASC members: $30
Non-members: $40
Download workshop registration forms here.

For further information please contact JASC at jascinfo@jasc-chicago.org .
You are receiving this e-mail because you have indicated interest in receiving information about JASC and/or Japanese American events and activities. Please contact the sponsoring organization directly for information, if it is different from the JASC. If you would like to unsubscribe, or feel that you have received this information in error, please e-mail us at jascinfo@jasc-chicago.org.
Japanese American
Service Committee
4427 N. Clark Street
Chicago, IL 60540

Social Services
773.275.7212

Cultural & Community Programs
773.275.0097

Fax
773.275.0968

Web Site
www.jasc-chicago.org

Click here for
map & directions

intrepidmouse . 更新日 2010年7月9日
---