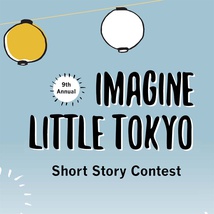 The California sun was bright as Erin strolled through the streets of Little Tokyo, too lost in worry to notice the sights around her. Ugh! She thought, trying to push the negative thoughts out of her head.
It's my day off, and I'm going to enjoy it! I just need to relax and not worry about Grandma.
Just then, Erin noticed a tiny, shabby store jammed between two modern buildings. Several Japanese symbols were written on a faded sign above the door with 'Little Tokyo Antiques' printed in tiny letters beneath.
This place looks interesting. I never know what I …