Kizuna 2020: Nikkei Kindness and Solidarity During the COVID-19 Pandemic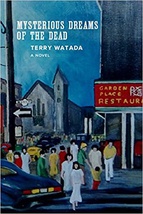 In November 2019, I was in a US hospital for five days. My temperature was hovering around 102°F. I sweat profusely, followed by the chills. I couldn't get out of bed without collapsing to the floor. I was dizzy, I had lost my appetite, I was extremely weak.
This was before COVID was a daily news story, though medical researchers now have speculated that the virus started around that time in Northern Italy (and not China).
I went to the Emergency Ward and the medical staff ran several tests on me. They found that my bladder, my kidneys, and most …