Nikkei Chronicles #1—ITADAKIMASU! A Taste of Nikkei Culture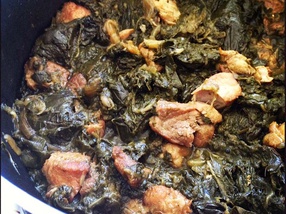 A recipe that will take you back to old places and times—even if you've never been there

I am a townie, and grew up as such, though I have scattered memories of long weekend drives in the old white Impala. We ended up one time on an empty beach in Waianae with our dog, Kiko, a short-legged corgi bouncing away from the waves, and another time on a road by a wall of cane, gnawing on lengths of sweet, peeled stalks. And one time, only once, we happened upon a hukilau.
It's the memory of that that makes me …