Imagine Little Tokyo Short Story Contest II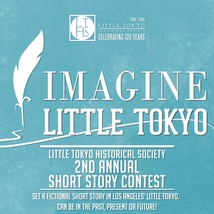 One splendid, breezy weekend in Los Angeles, a great-grandmother by the name of Alice Miyamoto and her family took a trip down to Little Tokyo. The joys, demands, and rigors of life had kept her away for more than 30 years, and so the trip was much needed.
As Alice walked by shops and restaurants she was reminded of times past, when she was but a young girl—no older than her great-granddaughter—when she too walked these sidewalks long ago.
There were myriad shops and restaurants, just like there had been when she was small, but they were a little newer—some …