Imagine Little Tokyo Short Story Contest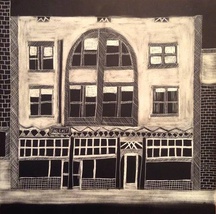 I would slowly make my journey each day along First Street from the Sun Building and each curb was becoming more of a challenge, as my limp seemed to be getting worse each year. It was the fall of 1954 in Nihonmachi of Los Angeles.
I would always end my walk at the cavernous opening of the Taul Building and there was always a boisterous greeting from "Horse" who had the shoeshine stand to the left. The "bookies" would be standing along the left wall reading the Daily Turf, as they sometimes took bets from stopping cars.
I would …