Ten Days of Cleanup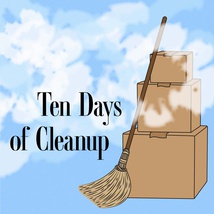 "Hello, Souji RS. Hiroko speaking."
I held my cell phone to my ear as I defrosted some natto in the microwave. My 10-year-old daughter Sycamore's lunch break was in a few minutes and she had 50 minutes before her next Zoom session.
"Are you the cleaning service?" The voice on the other line was male, low without any warmth. He sounded American, which meant he could have been any race or ethnicity.
"Ah, I provide a soul cleansing and past erasing service." That was the tagline that I had devised after taking a free online branding course.
No response from …