Kizuna 2020: Nikkei Kindness and Solidarity During the COVID-19 Pandemic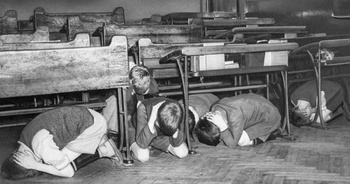 Many of us have spent time with folks who have gone through some catastrophic events in their lives. Hearing their stories is humbling, but now we have one of our own.
At one of our last Furutani family dinners before the "stay at home" quarantine, we went around the dinner table to recount any such events in our collective experiences and lives.
I remember as kids we had the "drop drills" and "yellow" and "red" alerts. All were related to a possible nuclear attack circa the Cold War. Remember the Cuban Missile Crisis as President Kennedy played chicken with then …