Nikkei Chronicles #3—Nikkei Names: Taro, John, Juan, João?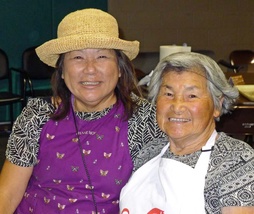 Now, that I'm in my 50's I can say that I've gone through many name changes.

Growing up in Orange County I went by Diana Keiko Ando until college when I spent my junior year abroad at Waseda University in Tokyo. It was then in 1976 that I became known as Keiko. This was definitely a positive life changing year in my life! I feel so lucky to experience life in Japan. I truly treasure my Japanese heritage and I am proud to have a Japanese middle name.
I've had several funny stories since those days, because some people don't …