Nikkei Chronicles #8—Nikkei Heroes: Trailblazers, Role Models, and Inspirations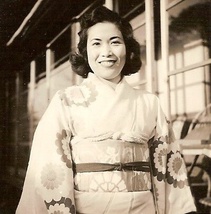 My best friend Brenda and I have often talked about how much change and history our parents witnessed over the course of their lifetimes. We are the only-children, daughters of U.S. military fathers who were born and raised in the American South and Japanese mothers.
Our parents lived through much of the history of the 20th century, and we too, as their daughters also are living witnesses to that history.
Beginning in 1985, I had the great privilege of serving as a press aide to two of Tennessee's U.S. Senators in Washington, D.C. As a high school and college student, …