Nikkei View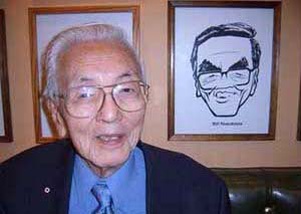 Many Japanese Americans—especially older JAs—will be familiar with the name Bill Hosokawa.
[inline:billhosokawa.jpg]
He wrote a column, "From the Frying Pan," which was a running commentary on Japanese America that ran in thePacific Citizen, the national newspaper of the Japanese American Citizens League (JACL), a civil rights organization, for decades. In 1969 he published the first comprehensive history of Japanese Americans, "Nisei: The Quiet Americans," that included information about internment. In 1982 he published "JACL: The Quest for Justice," a history of JACL. He also published a collection of "Frying Pan" columns with added observations in 1998.
His …