The Yume. Digital Dreams art project

The Yume. Digital Dreams art project launched by Julie Tamiko Manning (Montreal) and Matt Miwa (Ottawa), co-Artistic Producers of Tashme Productions, pairs 14 prominent Japanese Canadian artists, working in a process that invites viewers to follow their evolution in bi-monthly updates. The aim is to present a culminating presentation online on May 15, 2022.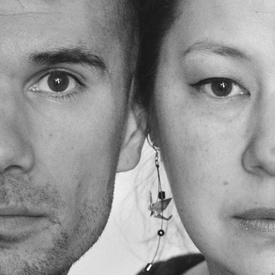 The project creators reached out to artists who are included in The Japanese Canadian Artists Directory (JCAD) that was launched in 2017, a collaboration with the National Association of Japanese Canadians, Powell Street Festival Society (Vancouver), and the Art Committee of the Japanese Canadian Cultural Centre (Toronto). The JCAD is an online version that builds upon artist Aiko Suzuki's 1994 publication: Japanese Canadians in the Arts: A Directory of Professionals.
The participating artists are: taiko/interdisciplinary artist, Linda Hoffman (Vancouver); poet and visual artist, Baco Ohama (Calgary); performer and opera singer, Teiya Kasahara (Toronto); visual artist, Will Shintani (Toronto); theatre artist, Dawn Obokata (Toronto); filmmaker, Michael Fukushima (Quebec); experimental dancer Shion Skye Carter (Vancouver); electronic musician and flautist Hitoshi Sugiyama (Edmonton); photographer Kayla Isomura (Vancouver); visual artist; Lillian Michiko Blakey (Newmarket, ON); visual artist, Miya Turnbull (Halifax, NS); multi-disciplinary artist Jon Sasaki (Toronto); dance/theatre artist, Kunji Ikeda (Calgary); taiko musician, Noriko Kim Kobayashi (Vancouver).
Julie and Matt's Tashme Productions, both developed and toured The Tashme Project: The Living Archives, their signature theatre piece, across Canada. "Yume. Digital Dreams represents the next evolution of their role in the national Japanese Canadian community and presents yet another opportunity to contribute a healthy and vitalized dialogue around Japanese Canadian identity and legacy," from their press release.
"It's not just about younger people learning from older ones, it's the other way around as well," says Julie in a Nikkei Voice interview. "There's a real desire to connect everybody's unique experiences of being Japanese Canadian."

Can you please begin by telling us about the genesis of Yume?
Matt: To be honest, we owe everything to the Canada Council for the Arts who in 2019 were themselves responding to the new reality of artists caught suddenly out of work for a prolonged period. The Council created a new program called "Digital Now," realizing that artists were losing their livelihood and needed to adapt their work online… including ourselves!
Coming off our 2019 tour of The Tashme Project: The Living Archives (thankfully pre-pandemic), we were still quite astonished at the quality and quantity of connections we had made with fellow Japanese Canadian artists, community activists, and organizers through the promotion and outreach of our show and we were eager to sustain and broaden our network of cool and fantastic Canadian Nikkei. So…we put our heads together to figure out how to capitalize on this awesome new program from the Canada Council… we dreamt up Yume!
Creating new connections, fostering and helping to sustain relationships between artists across our widespread community is what really appeals to us about Yume, especially where, as Nikkei, we feel our national communities are approaching a great period of transition and evolution. The older generations who built back our communities post-internment (or established them in new places across Canada and the U.S.) are both passing on, or giving way to both younger generations and post-war immigrants from Japan, and who form a new Nikkei cultural dynamic.
It is important for us to engage artists to both honour and articulate our long history in North America, and to incorporate the new stories and realities of contemporary Nikkei. Artists play an incredibly vital role in how a community both recognizes and expresses itself, and Yume provides another online platform and resources towards this!


Can you give us some background about what the Tashme Project is?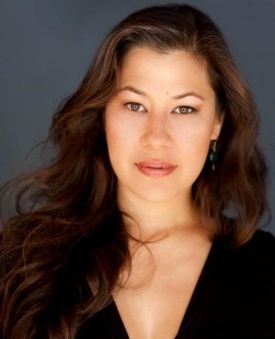 Julie: The Tashme Project: The Living Archives is a piece of documentary theatre created and performed by us, from interviews with 20 Nisei from across Canada about their memories of living through internment as children and youth. When we (Matt and Julie) met as members of the National Arts Centre Acting Company in 2009, and discovered that we shared not only a Japanese Canadian identity, but that both of our families had been through the Tashme internment camp, we knew that we had to create something together.
Through many conversations around family and identity as mixed race artists, we decided to start an interview process with the elders in our families and then the community at large, as our upbringing had been a largely silent one around the internment experience. The goal was to gather information from the Nisei and then rewrite them into some kind of theatrical narrative.
The interviews themselves were quite incredible and we not only gathered stories for our project, but we accumulated a cultural knowledge that had been almost lost as a result of assimilation and a shame that was felt from being interned. When we tried to rewrite their stories with our own words, we realised that it made no sense to lose the beautiful language of their own stories, so we decided to keep the interviews as they were. The stories of these Nisei, punctuated with our own personal experiences, became the basis for The Tashme Project. We have since performed it in many forms in Montreal, Ottawa, Toronto and Vancouver, Canada. It was published in 2019 in an anthology called "Scripting (Im)migration" and we will soon be collaborating with Japanese American artist, PJ Patten, to adapt it into a graphic novel.


What is the Japanese Canadian artists directory? Who are you aiming to attract?
Matt: The Japanese Canadian Artist Directory is a fabulous community resource for Canadian Nikkei and contains over a hundred profiles of Canadian Nikkei artists! It was launched by the Powell Street Festival Society, the Toronto Japanese Canadian Cultural Centre and the National Association of Japanese Canadians in 2017 and works completely through self-submission. The site still actively encourages self-identifying artists, researching and activists to submit their information after registering HERE.
Yume was conceived as a wonderful complement to the Directory and actually links directly to it! Where the directory is a beautiful resource that is completely archival in nature, Yume is its plucky younger sibling who wants to play! Yume showcases artistic dialogue, interaction and evolution between Directory Artists which can be traced in real-time and adds a dimension of the here and now to the Directory.
This is the first iteration of Yume, and part of Yume's purpose was to reinvest into this invaluable community resource. We have limited Yume's scope this time to JC artists, but we are already envisioning a dynamic future for our little project, where we will expand our artistic collaborations across a diversity of cultures!

How might this signal a departure from the traditional ways we've defined JC culture since 1877?
Julie: As opposed to Yume being a "departure" from traditional definitions of JC culture, we would say that we are adding another building block to the evolving definition of what JC/Nikkei culture is. In the same way that language evolves in one area of a country because it sees and feels the cultures that are beside and within it, or that immigrant food evolves with the ingredients of a new country and knowledge of the old, JC culture is doing the same.
We would also ask: What was the definition of JC culture? Having had to struggle with identity in the face of assimilation, erasure, racism, displacement and the exotification of Japanese culture, Japanese Canadians must have always had to prove their authenticity as artists. Were they not 'Japanese' enough? Too 'white'? Too stuck in the past? Inauthentic?
We want to note that we have not asked the artists to limit themselves in their explorations by having anything revolve around their Japaneseness- and although some of them are, they are free to be Japanese Canadian artists without having to explain why they are. For those who have chosen to utilize traditional forms of Japanese art, we are seeing these forms being transformed through contemporary artists with contemporary tools, and then being transformed again through digital space. For those who are not centering their Japanese-ness, they are still Japanese Canadian, therefore they will always produce Japanese Canadian art.


Are there goals that you are aiming to achieve through the collective synergies of these artists? Any hoped for outcomes?
Matt: Right off the bat, we are so happy to be able to contribute new energy and attention towards the Japanese Canadian Artist Directory. As a self-submitting resource, the more notoriety it achieves, the more artists will be eager to contribute their own profiles! So hopefully Yume will do its part towards growing the Directory and our social media campaign will definitely actively encourage this. It is a wonderful place for our community to network and we are lucky to build our project upon the sizeable networks it has already established.
Secondly, the goal is to create a healthy and dynamic community of artists (for at least the four month duration of the project, but hopefully beyond! Through our group meetings and the artists' duo collaborations, we hope to spark lively and deep connections between Nikkei/Japanese Canadian Artists who otherwise would never meet, never collaborate, or even know of each other's work. We hope they emerge from this process with new friends and colleagues, but also new perspectives and new ways of working that will impact their own practices.
What's more, because this project is social media based – we are so excited to be able to share and showcase the individual artistic processes of our participants. With bi-monthly updates from each artist, those who follow our project online will be able to see candid glimpses into the trial and error collaboration process between groups of very talented artists; It's a way to see how the sausage is made!
Finally, we are all Nikkei with various contexts of Japanese heritage. Japanese identity is such a powerful touchstone and point of discussion, factoring heavily into several of our artists' practices already. We are very eager to be able to discuss how Japanese identity, legacy and heritage factors into this process and how we celebrate it as a community. Please stay tuned, because we foresee some valuable insights will come out of this project!


How might the arts contribute to helping to define JC culture? What is the state of the JC arts community today?
Julie: Coming from Montreal and Ottawa where the JC community is quite small, we are relatively isolated from other JCs, unlike in Vancouver or Toronto, but we still thought that we had a good idea of who was who as we've made many connections across the country through the years.
However, going through the Artist Directory in preparing for this project, we were shocked at how many JC artists there were!
Like any diasporic community, we are not close-knit. However, whenever Nikkei (artists) meet, it can feel like meeting a long-lost family member. It's quite powerful. It happens every time the Yume team meets. So, imagine what it would be like if we could be more united? Perhaps it is a fantasy, but moments like this (as well as the upcoming Art Symposium in Victoria, BC) feel like a uniting of JC artists, which could invariably lead to a strengthening of a cultural community in Canada whose flourishing was interrupted in 1942.

How do each of you define "Japanese Canadian"?
Julie: I am Sansei. My grandparents were born in Japan and immigrated to Canada in the 1920s. My mother was born in an internment camp in BC. My family went through the WW2 experience of being labelled 'enemy aliens'. I have experienced the fall-out and the joys of that heritage: the shame, the silence, the language and culture barriers within a family, the Japanese Canadian food to make up for the lack of communication, and my fighting against that culture of assimilation that my grandparents saw as necessary in order for their family to survive and thrive. It took me a long time to truly be proud of being 'Japanese Canadian' as opposed to the cooler and more sought after identity of 'Japanese'. Japanese Canadian is all encompassing, in that, within myself I hold Japanese and Canadian aspects, but they can never be separated. And they belong to neither.
Similarly to being of mixed race, I cannot separate out the parts of myself and it would be cruel of someone to ask me to. People have asked me jokingly which part is British and which side is Japanese, and I jokingly reply: my right ear wax is gooey and my left earwax is flakey (even though sometimes it's actually true). I suppose the reason why we do not hyphenate 'Japanese Canadian' is that we cannot hyphenate our identity, because we cannot unhyphenate ourselves.
In the end, as my creative brother Matt Miwa says: being Japanese Canadian is a personal choice, as the things that hold us to Japanese identity become less and less, it is up to us to stay connected with and support the community, to know the stories, and to pass them on.
Matt: For so many reasons, some deeply personal, some purely circumstantial and some having to do with the legacy of government policies enacted on Japanese Canadians, until my mid-twenties, when I met Julie, I had really nothing to do with the Japanese Canadian community outside of my family. And this was an easy circumstance to maintain; I'm sure like many of your readers, it is a rare thing to meet another Nikkei person in this world - depending on where you live, but in a small town where I grew up, we were the only Japanese family that I knew of. It was really through the Tashme Project and the experience of encountering my elders deeply, earning their trust and their personal histories (which I guard very closely still) that incited a great desire to seek out and contribute to a larger Japanese Canadian community.
I will always have the desire to return to my childhood contexts of extended family gatherings, where all generations were present and joyful, from my Issei great-grandparents right down to my yonsei generation. It was the uniqueness of being Japanese together that continues to ground me and whose warmth I continue to connect to when doing the community work I am now committed to. Since Tashme started, I also joined the board of the Ottawa Japanese Community Association, and now proudly serve as its vice-president.


How were the 14 artists selected and paired?
Matt: First of all, the selection process was extremely difficult and heart-heavy! After going through the ENTIRE directory, it was very hard to narrow down our list to ONLY 14 artists! There is so much diverse and fascinating talent featured in the directory, and we would encourage anyone to take a good long look! In the end, we had very simple criteria: our roster of artists had to feature a balance of artists coming from various generations, immigration histories, artistic disciplines, and span the length of Canada's geography!
We wanted artists who practised traditional Japanese disciplines alongside contemporary art practitioners: Basically, we wanted artists who were as different from each other (artistically speaking) as possible in order to create more fruitful and interesting dialogue. We currently have a fabulous team, BUT we hope to be able to do this again with 14 more artists!
Is this all leading up to the NAJC GEI: Art Symposium in Victoria, BC this fall?
Julie: That was happily timed for Tashme Productions to attend in the fall and present the final outcome of Yume. The stars were just aligned in our favour and we couldn't have hoped for a more amazing way to further highlight the Project. We are so excited to continue the conversation with other JC artists around art, collaboration, and the roles we can and do play in the survival of our community.
From now until mid May, when the online vernissage will take place, we will be posting daily updates on the artists' processes and progression of their collaboration. Please follow any of our social media as we feature one artist every day. For a more detailed look, go to the website, where we are updating on the 1st and 15th of each month.
*The Yume. Digital Dreams social media links: Webpage | Instagram | Facebook | Twitter