Japanese-Language Radio
From 1959 to 2000, radio station KOHO on the AM dial offered Japanese-language radio programs. Launched in 1963, KZOO radio remains Hawai'i's only existing Japanese-language radio station. Listeners can still hear local news presented in the Japanese language on KZOO as well as Japanese music and talk. Listeners include Hawai'i residents, businesses, visitors and students, according to the station's website. The station features longtime Japanese-language radio personalities whose voices are well-known to regular listeners.
"Aside from our position on the radio dial at AM 1210, KZOO Radio can be heard by cable recipients on channel 888, and breaking local news broadcasts are available on Japanese-language TV channels in most Waikïkï hotels," the station's website explains.
KZOO built a satellite studio at Ala Moana Shopping Center, initially at Shirokiya's upstairs location near Macy's and then later at the Japan Village Walk location on the ground level near Foodland. The studio did live-broadcast interviews while shoppers could stop and watch, if interested. KZOO's main studio is located at the Japanese Cultural Center of Hawai'i on South Beretania Street in Mö'ili'ili. The station also has a history of sponsoring community events such as karaoke song contests, with winners going on to compete in Japan. Listeners can also hear KZOO over the Internet. Visit the station's website at kzooradio.com or its YouTube channel (Search "ALOHA from KZOO") featuring assorted interviews and news stories. Students of Japanese language can hear the spoken language clearly articulated on KZOO radio or YouTube videos without being able to rely on subtitles.


Japanese Music in Hawai'i
The Japanese community in Hawai'i has enjoyed musical entertainment pretty much from the earliest days of immigration and continuing into the following decades. The late Jack Tasaka identified seven major Hawai'i-based Japanese bands from 1928 to 1937 in research he did on the subject. They had names like Nippon Gengakudan, Honolulu Ongakudan, Yamato Orchestra, Kawai Taiyo Band, Uruma Ongakudan, Shinko Orchestra and Smile Orchestra. (Yamato Orchestra later developed into Club Nisei.) By 1941 there were about 12 Japanese orchestras in the islands. They put on shows at Japanese theaters and for social gatherings. By 1950 there were 50 Japanese orchestras. This was the heyday of Japanese music in Hawai'i.
Popular Japanese singers' voices filled the airwaves, as did nagauta (classical Japanese music played on traditional instruments like the koto and shamisen), and traditional Japanese and Okinawan dance found enthusiastic audiences. Even today, teachers of Japanese and Okinawan dance and musical instruments help to keep the cultural heritage alive for future generations. In the 1950s, popular Japanese singers found an enthusiastic audience in Hawai'i. For example, Misora Hibari's "Namida no Benibara" was a big hit with Hawai'i's Japanese community, as were some of her other early songs like "Kanashiki Kuchibue," "Tokyo Kid" and "Watashi no Boyfriend."
Local record labels like Bell, Tropic and 49th State Hawaii Record Co. released both English- and Japanese-language songs, including children's favorites such as "Yüyake Koyake" and "Momotarö-San." "Koko no Sachi Ari / Here is Happiness" was recorded by many singers of different ethnicities, including Carole Kai and Emma Veary. A "Hawaiian Wedding Song" duet by former Miss Hawaii Cathy Foy-Mahi and Japanese superstar Kayama Yuzo can still be found on YouTube. Old-timers may remember a time when songs with a Japanese-American identity emerged such as "Chotto Matte Kudasai," "My Little Japanese Boy" and "Me Japanese Boy (I Love You)." These songs reflect a Japanese American culture in transition as English language songs began to dominate Hawai'i airwaves.
Interestingly, Japanese singer Kyu Sakamoto's "Sukiyaki" (a.k.a. "Ue O Muite Arukou") became an international hit in the early 1960s, unusual for a Japanese artist; later the group A Taste of Honey recorded English words to the melody, turning it into a hit for a second time in the 1980s. The English words made popular by A Taste of Honey were not a translation of the Japanese version of the song but probably revived interest in the original Japanese version.


Japanese Cultural Programming in Hawai'i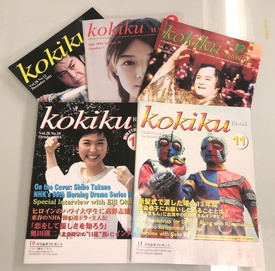 Although there is still a market for Japanese-language media and Japanese cultural programming in Hawai'i, the media and communication landscape in Hawai'i has changed drastically from earlier decades. Japanese-language magazines like Kokiku, for example, which featured stories about Japanese entertainment and entertainers that would be of interest to Hawaii audiences, ceased publication years ago, perhaps a sign of the Japanese popular media's waning influence in the Islands.
The good news is that for those who use the Internet (and in particular, YouTube) Japanese-language content can be found in volume; Japan-produced documentaries, music videos and other forms of old-media and web-based entertainment are available for viewing. On television, there is still the Hawaii-owned Nippon Golden Network (NGN) content available by subscription on cable television, thanks to its founder, University of Hawai'i professor Dennis Ogawa, a businessman and scholar of Japanese American society. The Hawai'i Herald features a pull-out Television Program Guide which provides details on the wide variety of programs on its three different channels in the second issue of every month. And there are travel-related shows like "Ultimate Japan" (on Spectrum OC16) with the Suzui family, and "Doko Ga TV" with Pali Ka'aihue and his guests on K5 and KHNL. Check your television listing for airtimes. As mentioned, KZOO radio is still up and running, and an Internet-based radio station called Sakura Radio (sakuraradio.com) describes itself as the first web-based Japanese community radio station with coverage throughout the United States seven days a week, 24 hours a day.
Free Japanese-language television programs, like those KIKU had long provided, may be more difficult to sustain in the current media environment for a variety of related demographic, linguistic and economic factors. There is stiff competition for advertisers, especially during this downturn in the economy. All the commercial television stations are competing with each other (and with streaming and mobile venues) for ad revenues.
Japanese programs need to be licensed from rights holders in Japan, which requires staff with bilingual and bicultural skills, and if shown in English-speaking markets, the programs also need translation and subtitles, adding on costs for showing the program in Hawai'i. Of course, there are the usual staff salaries and operational expenses. From a strictly business perspective, irrespective of the public service that Japanese-language programs provide to a community like Hawai'i, running infomercials all day long may appear to be more cost-effective than multicultural programming. KIKU had long shared its broadcast channel with infomercials or "paid programming," so it's not like the format changes are totally new.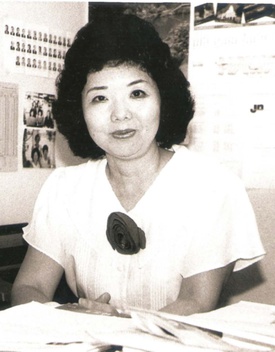 What was particularly commendable about KIKU-TV under general manager Phyllis Kihara (and before her Joanne Ninomiya) was its commitment to producing locally relevant cultural programs as well. These productions were edu-tainment jewels that reflected Hawai'i's multicultural community positively and with sophistication, through what is referred to as "high production values" in the industry. "The Wisdom of Hawaii's Elders" segments, for example, featured older adults sharing their life experiences and lessons learned through stories and photographs that touched viewers' hearts. Other locally produced segments included, "On the Table," "Itadakimasu," "Japanese Word of the Day," "Naruhodo," and "Ammoyo Kadi." These gems will hopefully be saved somewhere for perpetuity. For the time being, KIKU-TV seems to have archived much of this content on its KIKUTube channel on YouTube. These video gems must find a permanent home somewhere!
Unlike other countries (for example Great Britain, Canada and Japan), the United States does not have a tradition of public broadcasting where enormous sums of public money are designated for cultural programs. The British Broadcasting Corporation, the Canadian Broadcasting Corporation, and the Japan Broadcasting Corporation (a.k.a., NHK) benefit from annual fees charged on receivers, alleviating the need to rely solely on advertising as commercial stations have to do. Producers of cultural content can also tap into public funds for financial assistance, alleviating total dependence on advertisers or having to seek private funding, which can be time-consuming and exhausting.
The U.S. does have the Public Broadcasting System (PBS), but it is not the same as the BBC, CBC or NHK. Although PBS Hawai'i sometimes airs programs produced in Japan, including those from NHK, for most television and radio stations in the U.S., revenues must be generated through either advertising or subscriptions or both. The lack of a comparable public broadcasting model to what exists in many other countries works against strong financial support of cultural programming that may not attract large audiences but does have significant societal value, arguably much more so than reality TV shows or similar light content. Unfortunately in a commercial, advertising-driven broadcasting system, numbers matter – and sometimes they are the only things that matter.
Not all media owners are solely concerned with profits; perhaps nowhere is that more evident than in ethnic media companies. Seattle's surprisingly long-lived Japanese American newspaper The North American Post, for example, owes its longevity to the support of prominent Japanese American businessman Tomio Moriguchi, who ran the family business Uwajimaya, Inc., for decades. Moriguchi could have decided long ago to end the paper's publication, but he kept it going as a service to the community. This brings us to the key takeaway message of my commentary.
If ethnic media platforms are important to you, support them while they are still around, because their future existence is not guaranteed. For example, let advertisers know that you saw their ad in an ethnic publication or on ethnic TV or heard it on the radio. Advertisers want to know that their dollars are well spent. If you know potential advertisers, let them know about the ethnic media you support. Also, the company that owns the ethnic media publication or broadcasting station may have associated businesses that provide revenues to the company. Consider using services and buying products from those businesses, if you need them, because they most likely help subsidize the ethnic media part of the overall business.
Finally, a huge thank you to all the people associated with keeping ethnic media operating past, present and future — not only for the benefit of the Japanese American or Japanese-language speaking community, but for all ethnic communities.
Keeping ethnic media afloat is no easy task, especially with small staff, low budgets, over-reliance on freelancers, piles of work that never seems to end and a long journey from planning to execution where so many things can go wrong in between. Few people know what goes on behind the scenes of such enterprises unless they've done it. The reality of constant deadlines, staying within costs, and managing human resources is daunting. In recent years, the call from above to do more with less has become a familiar refrain. Few people in this business will toot their own horn, but they are all heroes. They could have done other things with their lives, but they chose to stand on the shoulders of people like activists Fred Kinzaburo Makino, founder of The Hawaii Hochi; and the Nippu Jiji's editor/publisher Yasutaro Soga, and carry the torch forward, accepting both the rewards and the sacrifices. THANK YOU!
Japanese-language and ethnic media have an uncertain future in Hawai'i. Japanese culture remains relatively strong, but it may be expressed in different ways from the past. The younger generations enjoy more media options and such diverse content, often global in their cross-Asia scope, as witnessed by Crunchyroll.com and Viki.com. Many new-sei youth show interest in manga, anime, J-POP and K-POP musical groups, video games, karaoke, cosplay and otaku culture and things that are cute (kawaii; e.g., KawaiiKon.com). In Hawaii, there are groups that earnestly attempt to sustain Japan's classical fine, performing and martial arts as well. Both tradition and innovation influence the evolution of culture.
The end of Japanese language programming on KIKU-TV begs the question of what other ways we have left to connect to Japanese culture and society, and how to sustain those surviving channels and outlets. Some have asked whether community television (such as 'Olelo Community Media) might help fill the void, or even if another station could be started similar to KBFD, which airs both Korean-language programming and English-language infomercials. What about an online Japanese-language program channel via the Internet?
There has also been mention of trying to get KIKU-TV's owners to change their minds about the programming change if there is enough community support to bring Japanese-language programming back to the station. This would not be unprecedented as dramatic programming changes have occurred in Hawai'i's complex television history over the years. But that was then and this is now. Even Kikaida may not be up to the fight in a post-pandemic society that has devastated such a large segment of Hawai'i's business community.
As I did my binge-watching of KIKU-TV programs during the station's final days, I realized that there were probably a large number of loyal KIKU viewers who were feeling a great deal of sadness at the impending loss of their much-loved TV programs. You develop a kind of relationship with the characters in these shows, caring about their lives, or enjoying traveling along with them on their journeys. There is also something uniquely appealing about Japanese culture and its people, perhaps giving us some insights into ourselves and our loved ones if we are of Japanese ancestry. So to say goodbye to the shows is to say goodbye to some part of our own lives that found these shows and their characters so interesting.
Importantly, KIKU-TV staff members recorded a memorable goodbye and thank you to its multi-generational audience, a message which played repeatedly in the last week or so the station's existence. Let's also say to them, "Otsukaresama deshita" — and then extend that sentiment to everyone who has had a part in keeping our ethnic media alive in Hawai'i for the past 130 years or so. Thank you very much for all your hard work.
* This article was originally published in the Hawaii Hearald on July 16, 2021.