Long-time community caretaker
"It might be because I spent such a long time in microbiology research, but I am always quick to take notes," Tahara says. When he joined the Tengu Club in 1963, he quickly volunteered to take over as secretary. Beginning with the 18th derby (1962-63), he has been recording the club's activities ever since. But he is not just the chronicler of the Tengu Club's history; he has also taken on the role of being the club's voice in the community at large. One story he is proud of is what happened in 1981. He was involved in a movement to preserve West Seattle boathouses, and his impassioned testimony at a special City Council meeting led to the boathouse closure plan being revoked. The Seacrest Boathouse, next to the West Seattle water taxi station, is where much of the Tengu Club activities take place. It's also a space beloved by other Seattlelites. One corner of the boathouse has a monument to the history of the Tengu Club.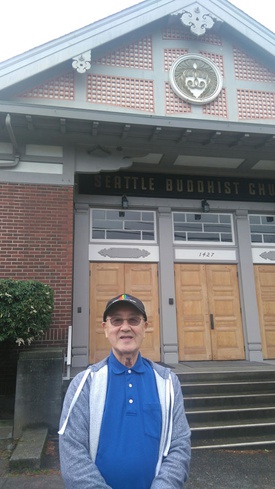 Tahara's volunteer work for the Japanese American community aren't limited to the Tengu Club. He is also strongly connected to the Seattle Buddhist Temple (Betsuin) where he and Anna were married. It was established in 1901, is home to the Bon Odori festival in the summer and plays a special role in many Japanese people's lives in Seattle. Tahara started to be involved in the church's Campfire group, which his daughters Janet and Cindy took part in. Later he took many executive roles at the church, and even served as chairman in 2008.
Tahara also served as the director in the board of the Japanese Language School. He began to help as the treasurer when his daughter Janet was going there. He later served as Board Chairman and worked hard to host the school's 100th anniversary celebration events in 2002. He has also worked for many years for the Japanese Community Service of Seattle (JCS), which was the organizing entity of the Japanese Language School until the Japanese Cultural & Community Center of Washington (JCCCW) took over. Tahara served as co-chair of JCS since 2015 with Tsuchino Forrester. The history of the Japanese Language School on the eastern edge of the International District is deep. The school building dates back to 1912 and is designated an historical landmark by the city of Seattle. JCS was founded in 1949 with a mission of community service, and JCCCW was established in 2003 to preserve the Japanese Language School building as a community gathering and cultural center of Japanese and Japanese Americans. Both JCS and JCCCW have their offices in the school building today. The Northwest Nikkei Museum located in a corner of the building was created by a group including Tahara with a grant from the Osaka Expo Foundation.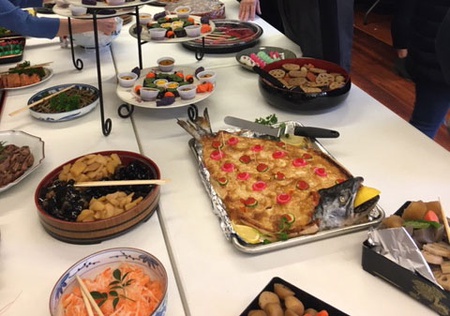 One event that JCS has supported up till now is the Oshogatsu events. "Actually, another one of my interests besides fishing is cooking," Tahara says. "I'm in charge of meals at our house." He wrote a booklet in English in 1989 that explained in detail Japanese traditions and dishes related to Oshogatsu. He always supports the JCS's annual "The Tastes of Japan New Year Party" event by cooking, preparing a large baked salmon.
In 2017, he received an award from the Consul General of Japan for his wide-ranging activities promoting understanding and friendship between the US and Japan.


From now…
This year, he is retiring from his co-chairmanship of the Japanese Community Service of Seattle and taking a little break from all his activities. When asked what he will do next, this is Tahara's answer: "I want to pass on some part of Japan's cultural activities and language to the young Nikkei who don't speak Japanese. I want to do something to make that happen."
He regularly awakes a little past 4 in the morning and heads to the gym with his wife around 5. While Anna is spending an hour swimming in the pool, Tahara concentrates on step exercises. Perhaps it is because of his workouts, but he has a lot more energy than the typical 84 year-old. We look forward to his next pursuits.
* * * * *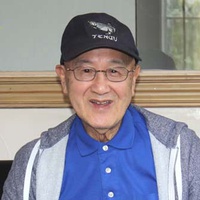 MASARU TAHARA: Born in Tokyo in 1936, Tahara came to Seattle in 1955 after graduating from high school. He majored in chemistry at the University of Washington and ended up working in a UW microbiology lab for 30 years. He has served as the chief director of the Seattle Buddhist Church (Betsuin), the Seattle Japanese Language School preservation chairman, and the chairman of the Japanese Community Service of Seattle. He and his wife Anna have two daughters and are enjoying time with their three grandchildren. He has been an active member of the Japanese American fishing group Tengu Club for almost 50 years, preserving its history in a book.
*This article was originally published in Japanese by Soy Source and published in English by The North American Post on April 23, 2020.