To close out 2020 and recognize it as a time of challenge, reckoning and coming together, we are excited to end on a strong and beautiful note with this month's feature. We are happy to host the return to Nikkei Uncovered by Mariko Fujimoto Rooks and, this time, feature Mariko alongside her father, Dr. Curtiss Takada Rooks (while it's his first time in this poetry column, he is certainly no stranger to Discover Nikkei). You'll want to check out essays from both of them on the Discover Nikkei site, but first - heed their collaborative piece, this intergenerational wondering and poetic weaving, and their generative gift to us this season...enjoy!
— traci kato-kiriyama
* * * * *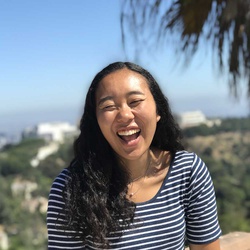 Mariko Fujimoto Rooks is a rising senior at Yale, where she double-majors in the History of Science, Medicine, and Public Health and Ethnicity, Race and Migration, and is additionally enrolled in the combined BA/MPH program at the Yale School of Public Health. At Yale, she writes for JookSongs, Yale's Asian American spoken word group, and is a two-time All-American nominated water polo player. Mariko is also a member of the national USA Water Polo Diversity and Inclusion Task Force, and will serve as the next JACL Eastern District Council Youth Representative. She is also the Arts and Intersectionality Lead for Changing Womxn Collective, a literary journal and arts platform designed for and by womxn and non-binary BIPOC women and femmes. Raised in Culver City, California, Mariko is also a longtime member of Japanese American community institutions such as Kizuna, Senshin Buddhist Temple, and LABCC's Camp Morningstar.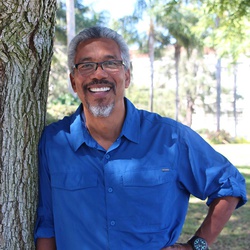 Dr. Curtiss Takada Rooks is Program Coordinator of Asian Pacific American Studies and Assistant Professor at Loyola Marymount University whose research addresses ethnic and multiracial community and identity. Principal investigator of The Nippon Foundation/JANM Global Nikkei Young Adult Research Project (2020), he also serves on the US Japan Council Board of Directors, Japan America Society of Southern California, Board of Governors and is a member of both the West Los Angeles Japanese American United Methodist Church and Senshin Temple Adult Buddhist Association (S.A.B.A).
I Wonder
Gotemba will always be the sound of rain falling on my (grand)mother's tin roof.
In the space between one port and another
They say that water has memory
But a child wonders about the shores.
Wonders if she woke up to morning mist
sliding off ramshackled sidings and patchwork roofs,
if she felt the weight of English, thick like years and oceans on her tongue, when
missionary schoolteachers began curving
her teeth around the space between l's and r's. A grandchild wants to ask her, ask God:
After fire boiled yellow skin and youth in swimming pools,
what prayer did you hold in your mouth?
Two years away, the tide spits up men coated in algae green
and the fourth son of a deaconess
with skin the gaimencha color of chocolate bars
is tasked to dig the ashes of paper houses
out of faces and sidewalks.
Wilmington and Yokohoma
strung together with laundry lines in the afternoon sunlight
with every family scurrying home to create meals with leftovers from the market.
A son wonders if he was used to putting things back together
in places where life and war sounded like home.
In chops of wood and furrows of garden soil,
did you see a world that looked like yours?
They always say that two people lock eyes across a crowded room,
but a family is more interested in spines.
Atop one, a young woman stands a head taller than her peers,
the other, tucking joy into tightly curled hair to withstand the passage of the sea.
Both,
standing erect in the face of slights and derision,
curved around the chance in each other's smiles
love (revolution)
re-inscribes hardship into hope,
vertebrae by vertebrae.
A Vietcong soldier turns and runs
from the image of a wife's slanted face
imprinted in the pistol barrel against a husband's forehead.
When that moment lets him return home,
is mercy is the green scent of sharp Kansas grass,
breaking under his boots as he walks out the door again?
is what they mean by
American opportunity?
Fifty years later, a child in the shape of a granddaughter flies on a shinkansen, hears
"Next stop, Yokohama"
And knows what it means that bullets remember.
Their echoes ask questions:
What if your love wasn't than the bristle of your patchwork blankets against my cheek?
your touch, the smooth velvet seats of a dark green Camry
your voice, air arching shut with the front door behind my father
hanging in the silence like half-remembered Japanese words before an exhale
as he boards another airplane to find you.
Flying an ocean away, a father wonders about dreams that bullets don't allow us to
forget.
I wonder what dreams she saw when she first held her grandchild.
I wonder about my father, who died too soon to share them.
On a cold December day, a granddaughter writes memories:
Our too-long arms dangling out of sweater sleeves pressed against the slanting of your sons' eyes when they smile
My uncle's false teeth, floating in electric water
are the color of your teal hospital room walls
Me, standing on black-shoed tiptoes over a gaping mouth of a casket
"You can close it now, it's time for her to sleep"
Your children and your children's children, wondering their way home.
*This poem is copyrighted by Mariko Fujimoto Rooks and Curtiss Takada Rooks (2020)