Welcome to poetic homage with this month's Nikkei Uncovered column. From Tucson, Arizona-based, Heather Nagami, and San Francisco Bay Area-based, Mia Ayumi Malhotra, we have the pleasure of hearing from two Kundiman fellow authors, who speak of the women who hold us, shape our contexts, and grip at the sensibility of our memories. Enjoy.
—traci kato-kiriyama
* * * * *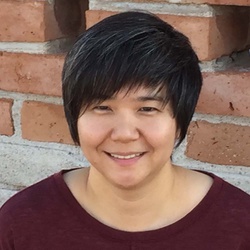 Heather Nagami is the author of Hostile (Chax Press). A Kundiman fellow, her poems have recently appeared in Hawai'i Review, The Collagist, Print-Oriented Bastards, and The Sonoran Desert: A Literary Field Guide. Born and raised in Southern California, Heather is the grandniece of poet Akira Togawa. Heather currently resides in Arizona, where she is completing her second collection of poetry.


Sonnet for My Grandma
The world cannot exist without my grandma.
She lived so many lives before my birth,
yet still she made me feel that being my grandma
was what made life reveal what it was worth.
She was a hand reaching down to hold my hand tightly.
"Yoisho," she'd say as she lifted me up.
She was the humble, healing heart of the Almighty
that told me I was someone who was loved.
She played so many roles with a plethora
of gifts for each lucky person to find,
but to me, she was just my grandma
who showed me how she cherished that right.
Grandma, another word for love.
Grandma, another word for life.
* This poem is copyrighted by Heather Nagami (2017)
* * * * *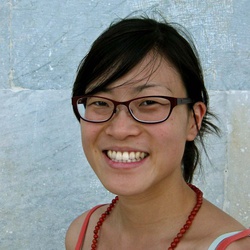 Mia Ayumi Malhotra is the author of Isako Isako (forthcoming 2019), winner of the 2017 Alice James Award. She received her MFA from the University of Washington and is a Kundiman and VONA/Voices Fellow. She currently lives in the San Francisco Bay Area with her husband and two daughters.


How the Women Worked
Richmond, CA
Rusted jaw, hasp of lower lip
hinged to upper blade. Grim
beaky lips work through cane,
clip hooks, strip stems clean
of bud eyes. O the satisfaction of
a perfect head sprung from stem.
Rows of puffy heads, frilled edges
shorn like lace, whorled round anther, style.
Wire shoves through center—
wound round outer whorl
wraps –tighter, tighter. Tamped
down, taped bound, bodies fixed
in place with hard bulbous
eyes. Straight pins lace pins
* This poem is copyrighted by Mia Ayumi Malhotra (2017)