When I was nineteen years old, I moved to Japan for a year to work with no life experience outside of Canada. Japan was a whole new world for me. I encountered many new experiences, a new language, and—by far the most intriguing and impactful—a completely foreign culture.
While researching the lives and stories of Japanese picture brides, I tried to relate their experiences to my own. My experience in a new culture was full of awkward conversations and some uneasy restaurant experiences, but I could not help but realize the extreme sacrifice the Japanese picture brides made in their decision to leave their homes, often times with nothing more than a dream, to immerse themselves in a way of life entirely foreign to them. Each woman had her own reason for leaving Japan, but they were often surprised when they arrived in Canada to harsh working and economic conditions.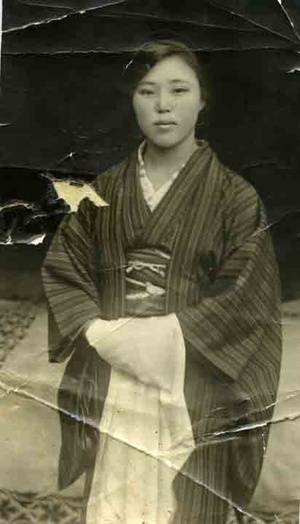 In 1926, Ayano Sakakibara left her family behind in Miyagi prefecture, and travelled to Yokohama to board the Arizona Maru, to sail for Victoria. Four years earlier, Ayano had been married to Kiyosuke Sakakibara, a man she hardly knew. Kiyosuke, the son of a Torajiro Sakakibara, was also from Miyagi Prefecture. Two weeks after the wedding, Kiyosuke and his brother left Japan to join their father in Canada, arriving in Victoria on March 17, 1922. Ayano's voyage was relatively pleasant as her father-in-law Torajiro had returned to Japan to bring his new wife back to Canada as well.
On October 24, 1926, the three Sakakibaras arrived in Victoria and then to Vancouver for the Toyo Rooms, a boarding house at 358 Powell Street, where Kiyosuke was residing. The next few years would see Ayano working in the boarding house with Kiyosuke, until 1929 when Torajiro sold the boarding house and moved the family to Vernon.
In Vernon, Torajiro used the funds from the sale of the boarding house to buy 45 acres of land. The Sakakibaras divided the land evenly among the family members, and Ayano and Kiyosuke began clearing their parcel of land and started farming in 1930. By 1935, the land began to become depleted, and Kiyosuke and Ayano began planting apple trees as well as building greenhouses to raise tomatoes and cucumbers. Ayano worked day and night next to her husband to raise hot house tomatoes which they sold to all of the local stores, and even shipping some outside of B.C. to such places as Banff, Lake Louise, Jasper, and Calgary. At the onset of World War II, the Federal Government imposed import taxes on such commodities as vegetables, thus the Sakakibaras and other farmers made substantial profits from their crops.
Ayano and Kiyosuke were very involved in their community. Kiyosuke was actively involved in the Japanese Farmers' Association, and especially in the Centennial Japanese Project. Ayano served as president of the Japanese Women's Auxiliary (Fujinkai) for many years in Vernon. Ayano and Kiyosuke had seven children: four boys and three girls. The Sakakibaras were fortunate, they had many friends and relatives from Japan join them. Kiyosuke's younger brother Kaiji joined the family farming business, and Ayano's brother Chiyoshi arrived in 1935 to help on the farm as well. Ayano passed away in Vernon in 1980.


Kiyoko Tanaka-Goto was born in 1896 in Tokyo, but grew up in Kyushu where her mother was from. Kiyoko's childhood was filled with hardship as she was required to help on the farm from a very young age. Kiyoko's father had left the family for San Francisco when she was four, and when her father sent a letter asking the family to join him in San Francisco, Kiyoko's mother refused as she did not want to live with strangers. Her father was quite upset and stopped sending money home to the family. In order to make ends meet, Kiyoko and her mother did whatever they could. They farmed, gathered firewood in the mountains, and sold bean curd and flour in a town four miles away—a distance they had to walk.
When Kiyoko was nineteen, however, she came to Canada as a picture bride. She did not know her husband, only that he was from Kyushu as well. Her plan was to stay in North America for five years to find her father and send him home, and to save some money then go back herself. She managed to send her father home, but she never returned to Japan.
Kiyoko and her new husband started out together milking cows on a farm on Vancouver Island. After a year they moved to Salt Spring Island where her husband worked for another farmer. Kiyoko cleaned out chicken coops for three or four hours a day, and on her way home would pick up the laundry at a hotel and wash it at home. She slept only for four or five hours a day and worked the rest of the time.
After about four years, Kiyoko left her husband and moved to Vancouver. With $2,000 she had saved, she bought a brothel on the corner of Powell and Gore with three other women and turned it into a restaurant, but it turned out to be mainly a place for people to drink! The restaurant was frequented by fisherman and loggers who spent their money fast, so Kiyoko and her partners made a lot of money.
In 1922, Kiyoko fell ill and moved to Kamloops with a man she had met who offered to pay for her medical expenses. In return, Kiyoko worked for him and his crew for five years, washing their clothes and cooking for them.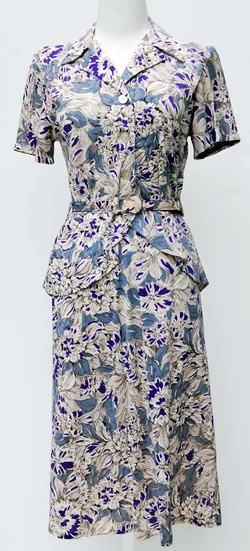 In 1927, when Kiyoko was thirty-two years old, she returned to Vancouver. She bought a lease on the second floor of a hotel at 35 West Hastings, and turned it into a brothel. Kiyoko was good to her girls. She charged her clients less than her competitors and she made sure the clients were not infected. Business went well after a new police chief whom she had known in Kamloops arrived. While other people were arrested for operating similar sorts of businesses, Kiyoko was allowed to continue, and so she ran the business successfully from 1927 through to 1941 when Canada declared war on Japan.
Kiyoko was first sent to Oakalla, and later transferred to Greenwood, where she stayed for four years. After the war ended, Kiyoko moved back to Vancouver and opened a series of gambling clubs. Kiyoko passed away in 1976, one month shy of what would have been her only trip home to Japan since she had left. She was 80 years old.


The stories of Japanese pictures brides have largely gone untold, but the power and emotion of those stories we do have, allow us a certain insight into the lives of the others. While the stories of Ayano and Kiyoko were certainly full of hardship and hard work, there are many stories of women who faced much harsher conditions. Women often gave birth in remote logging camps with no medical support. Women like Maki Fukushima were required to cook meals for entire camps in the rain and snow with very little protection from the elements. There are stories of husbands losing all of the family's wealth to gambling and drinking. But the women in these stories continued on and never seemed to regret their decisions to leave Japan for a new life.
Kiyoko Goto broke social norms by leaving her husband, a very unusual step for women at that time, and by venturing into businesses predominantly run by men. There is no shortage of stories of Japanese picture brides who remained strong and courageous in the face of adversity. Leaving behind their traditional Meiji upbringing they became strong women determined to exert control over their own lives. With hard work and optimism, the majority of these women endured and lived happy lives in Canada.
I leave you with a quote from Yasu Ishikawa, a Japanese picture bride who immigrated to Canada in 1919.
When I was young, I wanted to do everything by myself. I wanted to succeed. So I had lots of incentive. I never forgot that I'd come all the way to Canada, and I couldn't stand still. I think I've done pretty well for myself. Nowadays, I don't want for anything.
The Nikkei National Museum's exhibit, Arrival, featured stories from Japanese picture brides including Ayano Sakakibara. Personal items belonging to Kiyoko Goto was displayed as part of her own temporary exhibit.
*This article was originally published in Nikkei Image, Summer 2016, Volume 21, No. 2.