In 150 years of Japanese immigrant history, the early time stories have rarely been discussed except for World War II or post-war activities. An archaeological research team in Kitsap County has recently been uncovering an early Japanese sawmill village on Bainbridge Island for its historic preservation.
Olympic College, Bainbridge Island Historical Museum, and Kitsap County Historical Society tagged for the historical research of the Japanese village "Yama," which existed from 1883 to 1920s in the Port Blakely Mill complex.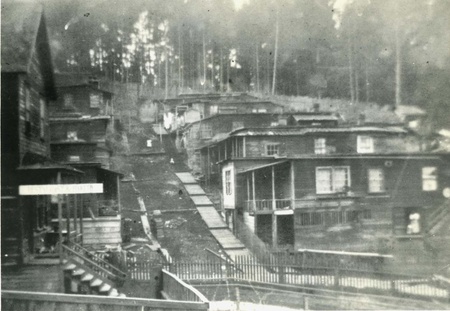 Along with other immigrant populations including Hawaiian, Italian, Portuguese, and others, the Japanese residential area "was a vibrant and healthy community" completely dependent on one of the biggest sawmill complexes in the United States during the time, according to Robert Drolet, an archaeology professor at Olympic College.
The area's upper section with family residences was called Yama while the lower, called Nagaya, was set apart for bachelor workers. According to the research team, there were 50 cottage-style houses and 300 residents at the town's peak including a hotel, stores, and even Buddhist and Baptist churches.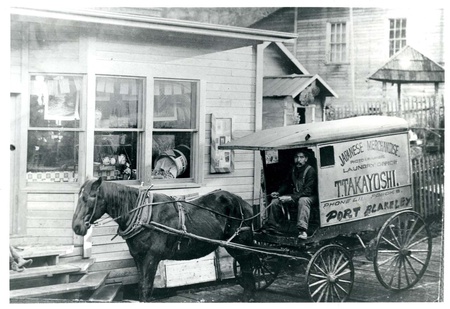 The site disappeared immediately after the sawmill closure, but evidence remains including building structures, metal and glass, and even shells and other artifacts in garbage dumps that were found through a recent site study.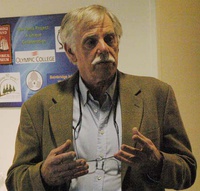 "This site [condition] is extremely good," Drolet said.
Under the Bainbridge Island Parks Department property, the archaeology professor added that Yama is the best Japanese immigrant historical site left and that it was preserved in the Pacific Northwest while many others were destroyed by development over the last several decades.
Yama is a story over 50 years before Japanese American incarceration during World War II but has rarely been told and is unknown by the public. Drolet said that the story should be preserved and given credit as an American family history.
"The segment is the beginning of the story that has not been told to children and to the nation yet," he said. "They were here improving our economy 40, 50 years before World War II, including sawmills, canneries, and railroads. It's an honor that we get to explore and preserve the site of Yama on Bainbridge Island for coming generations."
According to Drolet, the site has been nominated for State and National Register status. Affiliated with the Bainbridge Island Japanese American Community and the Bainbridge Island Historic Preservation Commission and the Bainbridge Island Metro Parks and Recreation District, the Olympic College's study team surveyed the 7-acre site near the western edge of Blakely Harbor last summer. The college will also open a field research class this summer, and eventually the site will be mapped and preserved.
"It's more like 150 years of [Japanese immigrant] history," Drolet said. "It is of extreme local and regional importance and national importance. I do not want this site to be destroyed. We will recover the information but also preserve the site forever."
The historic photos and materials from the Yama site are exhibited at Olympic College's Art Gallery through May 6, 2015. More information can be found at www.olympic.edu/events-calendar/archaeology-yama.
* This article was originally published in The North American Post on April 30, 2015 (Vol. 70, issue 19).