FACEism: A PANEL DISCUSSION ON HISTORY AND ACCOUNTABILITY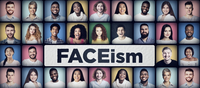 Join this Day of Remembrance panel to commemorate the thousands of people affected by this human rights abuse. Our discussion this year features news anchor and filmmaker David Ono and his documentary series FACEism, which examines how racism is rooted in often ignored and painful histories. Panelists will consider the documentary and explore how community activists further discussions about history, accountability, and injustice in our past, present, and future.

JANM . Last modified Feb 16, 2021 12:12 p.m.
---