Jerome/Rohwer Pilgrimage 2020 - POSTPONED
Little Rock, Arkansas
United States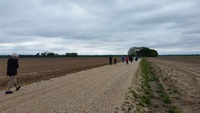 The 2020 Jerome/Rohwer Pilgrimage will take place in Little Rock, AR April 16-19. Tentative schedule is as follows:
Thursday, April 16: Opening remarks, dinner, social hour
Friday, April 17: Educational sessions, lunch, movie screening, Ho Etsu Taiko
Saturday, April 18: Visit Rohwer site, museum anniversary party, visit Jerome site, dinner
Sunday, April 19: Intergenerational discussion groups, closing remarks
For more information and to register, click here.

june . Last modified Mar 26, 2020 1:37 a.m.
---