C3: The Conference for Creative Content
Japanese American National Museum
100 North Central Avenue
Los Angeles, California, 90012
United States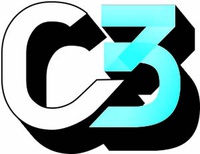 The C3: Conference for Creative Content brings together the foremost media professionals in film, television, cable, digital, and transmedia to create a dialogue on the ever-changing media industry, share best practices, network, and to celebrate and build a collective vision.
Presented by Visual Communications, the first non-profit organization in the country dedicated to portrayals of Asian Pacific American peoples, communities, and heritage through the media arts—this year's C3 theme is Future Forward—how to look forward but also not forget the past.
For details and to purchase tickets, visit vcmedia.org.
Check janm.org for updates.

JANM . Last modified Apr 08, 2019 10:53 a.m.
---