Ch*nk, Dir. Stanley Yung
Japanese American National Museum
100 North Central Avenue
Los Angeles, California, 90012
United States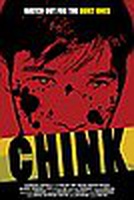 6 p.m.: Pre-screening reception
7 p.m.: Film screening
8:30 p.m.: Q&A
FREE
To celebrate Halloween, JANM will screen Ch*nk, a horror feature about an Asian American serial killer. The film was written and produced by JANM Vice President of Programs Koji Steven Sakai. A Q&A with the filmmakers will follow the screening.
There will be a pre-screening reception with drinks and light refreshments. A Q&A with the filmmakers will follow the screening. Guests are encouraged to wear their Halloween costumes. No masks or weapons.
Click here to watch a trailer of the film>>
The film is not rated and contains graphic images, violence and strong language.

BIOGRAPHIES:

Stanley Yung (DIRECTOR)
Stanley Yung grew up loving movies. Some of his earliest memories are of watching double features at revival houses with his parents in San Francisco. A graduate of UCLA Film School, Yung's thesis project World of Longing was featured at the Hawaii International Film Festival and the Asian American International Film Festival. He went on to work for Roger Corman's "School of Film" at Concorde/New Horizons Studio. Following in the footsteps of idols like Martin Scorsese and Francis Ford Coppola, Yung labored behind the scenes of numerous B-movie classics and worked his way up from production assistant to director in just 18 months. He directed The Fabulous Miss Wendy's music video "Crazy Fucked Up Bitch," second unit directing for SyFy's "Black Scorpion" television series, and co-directed the feature Sting of the Black Scorpion. Chink is his feature directorial debut.

Koji Steven Sakai (WRITER/PRODUCER)
Koji Steven Sakai is a graduate of USC's Master's of Professional Writing program. His first film, Haunted Highway, co-written with Naoko Ihara Witmer and director Junichi Suzuki, was distributed by Lions Gate DVD. Sakai also wrote and produced The People I Slept With, a feature romantic comedy directed by Quentin Lee and starring Karin Anna Cheung, Wilson Cruz, Archie Kao, and James Shigeta. The People I've Slept With premiered in the fall of 2009 and has played at the São Paulo International Film Festival and the Golden Horse Film Festival in Taiwan, among other prestigious festivals. Sakai also contributed a story, "Meet Joe," to Secret Identities: The Asian American Superhero Anthology, the first graphic anthology written, drawn, and about Asian Americans.

Quentin Lee (PRODUCER)
Born in Hong Kong, Quentin Lee immigrated to Montreal, Canada before going on to study literature at UC Berkeley and Yale and film production/directing at UCLA. Starting out as an experimental video maker, his early shorts screened at over 20 film festivals domestically and internationally. Lee has also published a novel, Dress Like a Boy, based on his last year of college at Berkeley. His first feature, Shopping for Fangs, premiered at the Toronto Film Festival as part of Perspective Canada in 1997. He is currently working on a graphic novel, Campus Ghost Story, with artist John Hahn, and a horror thriller, Rigor Mortis, to be shot in Hong Kong. Lee has produced every feature he has directed.

Reception sponsored by Kirin Brewery of America LLC.

For more information, please visit the Japanese American National Museum's events page: http://www.janm.org/events/#25

JANM . Last modified Oct 22, 2014 1:43 p.m.
---