Trust this History: Poets on Mothers, Missing and Otherwise
Japanese American National Museum
100 North Central Avenue
Los Angeles, California, 90012
United States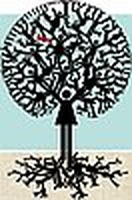 FREE!

Celebrate Asian American and Pacific Islander American Heritage Month and Mother's Day weekend with three cutting-edge poets whose debut collections grapple with the ties formed by family, community, and history.

April Naoko Heck's A Nuclear Family consists—in the words of Natalie Diaz—of "flickering shrines built from the debris of history and memory, both Japanese and American."'

With American Canyon , Amarnath Ravva uses prose, documentary footage, and still photos to narrate a son's love for his mother and the rituals he performs as he travels from California to the southernmost tip of India.

The poems in Nicky Sa-eun Schildkraut's Magnetic Refrain are driven by the fire of love, the duality of family, and the violence of history, both Korean and American.

Representing Kundiman and Kaya Press , organizations dedicated to the creation and cultivation of poetry of Asian diasporas, these poets showcases the breadth, diversity, and vitality of Asian American poetry today. A discussion and book signing will follow.
For more up-to-date information about this event, please visit the Japanese American National Musuems' events page: http://www.janm.org/events/2014/05/#10

JANM . Last modified Apr 28, 2014 5:37 p.m.
---