Target Free Family Saturdays: Take Me Out to the Ball Game
Japanese American National Museum
100 North Central Avenue
Los Angeles, California, 90012
United States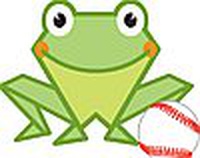 FREE ALL DAY!

Bring out the whole family for baseball-themed fun that will sure to be a home run! In celebration for the new Dodgers: Brotherhood of the Game exhibition.

Schedule:
•11:30 a.m. & 1 p.m.: Join Dodgers: Brotherhood of the Game curators, Mark Langill (Dodgers Publications Editor & Team Historian) and Koji Steven Sakai (JANM Programs Manager) on a family-friendly gallery tour. Sign up early! 30 participants max.

•11:30 a.m./1 p.m./2:30 p.m.: We're screening the The Jackie Robinson Story (1950) where Jackie Robinson plays himself in this biographical film of his journey to becoming the first African American Major League Baseball player in the "modern era."

•2 p.m.: Celebrate Asian American and Pacific Islander American Heritage Month and Mother's Day weekend with a poetry reading about mothers, family, community, and history. In partnership with Kundiman and Kaya Press. Program will take place in the Tateuchi Democracy Forum.

All Day Activities:
•Try your arm at baseball carnival games like Milk Can Toss and other fun games.

•Dust off your old (and new) baseball cards and memorabilia and bring them in to be appraised by Valley Sports Cards, Memorabilia & Picture Framing to find out what they're worth! They will also accept submissions for Beckett Grading or Global Autograph Authentication at an additional price. See below for details. Baseball items will be available for sale.

•Decorate a baseball cap to wear to your next game!

•Make a baseball paper puppet to cheer for your favorite team.

•Ruthie's Origami Corner: Learn how to make a Mother's Day card with Ruthie!

Special Event:
Smithsonian Asian Pacific American Center + Flickr invite all professional and amateur photojournalists and filmmakers to participate in the nationwide event, A Day in the Life of Asian Pacific America on May 10th by taking photographs and shooting videos about Asian Pacific American life. Check here for details.

Generously sponsored by Target, these special Saturdays are filled with fun activities giving families unique ways to learn, play, and grow together.

ABOUT OUR FRIENDS:

Valley Sports Cards, Memorabilia & Picture Framing
Since 1981 Valley Sports Cards has been located at 19640 Ventura Boulevard in Tarzana just east of Corbin. Come in for supplies and don't forget about our professional custom framing for your memorabilia! From single cards, complete sets, unopened boxes and packs, vintage & current cards, supplies, and custom framing, Valley Sports Cards has it all. Visit our website at valleysportscards.com or call 818.705.2255 for any questions about pricing and terms of the Beckett Grading or Global Autograph Authentication services.
www.beckett.com
www.globalauthentics.com

Kundiman
Kundiman is dedicated to the creation and cultivation of Asian American poetry. Kundiman creates an affirming and rigorous space where Asian American poets can explore, through art, the unique challenges that face the new and ever changing diaspora. We see the arts as a tool of empowerment, of education and liberation, of addressing proactively what legacy we will leave for our future generations as individuals and as a community.
kundiman.org

Kaya Press
Kaya Press is a group of dedicated writers, artists, readers, and lovers of books working together to publish the most challenging, thoughtful, and provocative literature being produced throughout the Asian and Pacific Island diasporas. We believe that people's lives can be changed by literature that pushes us past expectations and out of our comfort zone. We believe in the contagious potential of creativity combined with the means of production.
kaya.com


Check out our other fun and free Family Festivals!
In conjunction with the exhibition Dodgers: Brotherhood of the Game

For more up-to-date information about this event, please visit the Japanese American National Museums' events page: http://www.janm.org/events/2014/05/#10

JANM . Last modified Apr 28, 2014 5:33 p.m.
---