EXHIBITION: Perseverance: Japanese Tattoo Tradition in a Modern World
Japanese American National Museum
100 North Central Avenue
Los Angeles, California, 90012
United States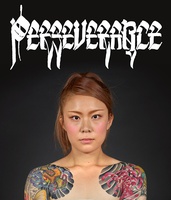 A photographic exhibition by Kip Fulbeck, exploring the artistry and master craftsmanship of traditional Japanese tattooing.
Curated by Takahiro Kitamura, the exhibition features the work of seven internationally acclaimed Japanese tattooers Chris Horishiki Brand, Horitaka, Horitomo, Miyazo, Shige, Junii, and Yokohama Horiken as shown in life-sized photographs by Fulbeck.
For more information about this exhibition, visit janm.org/perseverance.

JANM . Last modified Jul 03, 2014 1:19 p.m.
---