The Best of Grateful Crane comes to Sacramento
Sacramento Buddhist Church
2401 Riverside Blvd
Sacramento, California, 95818
United States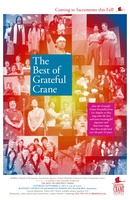 Attachments
The Grateful Crane Ensemble, a Los Angeles-based theater group dedicated to honoring Japanese American elders by telling their stories and singing their songs, will be presenting the best songs they have sung over the past 12 years in "The Best of Grateful Crane" on Saturday, September 21 at 11 a.m. and 4 p.m. at the Buddhist Church of Sacramento Kaikan, 2401 Riverside Blvd. in Sacramento.
This show marks the Ensemble's return to Sacramento after delighting local audiences with its "Camp Dance," and "Nihonmachi: The Place to Be" shows in 2005 and 2008 respectively. Nostalgic and popular Japanese and American songs from both of these shows will be presented in "The Best of Grateful Crane" along with numerous other songs the Ensemble has performed in various shows since its inception in 2001.
Sung in honor of the first (Issei) and second (Nisei) generation Japanese American pioneers, some of songs featured in the show include wartime favorites such as "Moonlight Serenade," "Dream," and "Stardust," and Japanese classics such as "Koko ni Sachi Ari," "Sukiyaki," 'Yawara," and "Kawa no Nagare no Youni."
In addition, bento will be available after the 11 a.m. show. Meet, greet, and eat with the cast and crew. Please use the form below to order tickets and/or bento. You might consider a "Take" (Bamboo) Level Sponsorship for $100. All sponsors receive 2 tickets to one of the shows and notice in the show program booklet. Show/bento tickets purchased using the order form below will be held at the Will Call table and available before the shows.
For tickets or more info, see flyer or order form above:

Ben_Ari . Last modified Jul 16, 2013 9:52 p.m.
---